Home
Junior Forest Rangers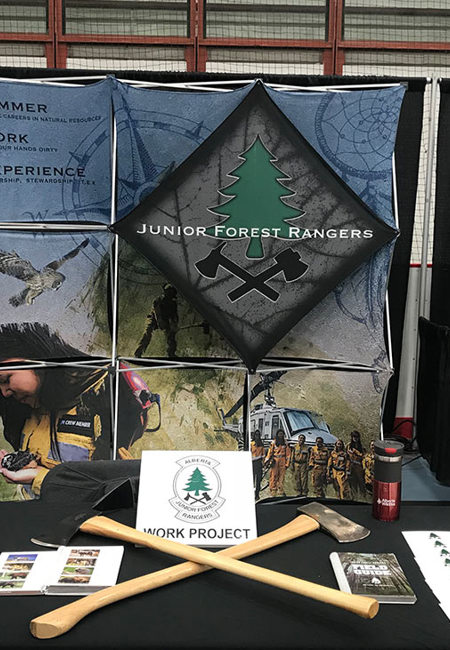 Wild and Pine Environmental Leadership Award
JFR alumni Chris Kallal created this award to mark environmental leadership. This $500 scholarship rewards current or former JFR crew members who have decided to pursue their careers in natural resource management.
Eligibility
Successful candidates must meet the following requirements:
Be an Alberta resident
Be enrolled in a post-secondary institution within the province of Alberta, studying in the field of natural resources
Be a current or past JFR
Link to Application
Opens in the summer. Stay Tuned!
Past Wild and Pine Environmental Leadership Scholarship Winners:
2021 - Jasmine
2018 – Emma
2017 – Liam
2016 – Not awarded
2015 – Ian