Home
Junior Forest Rangers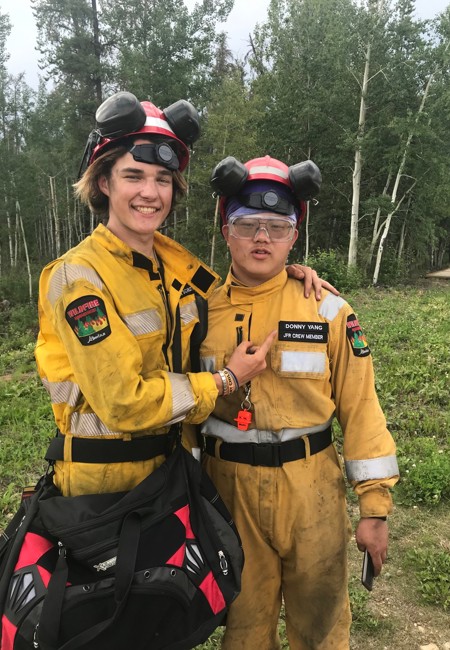 Donny is a first year JFR Crew Member on the High Prairie crew.
Tell us a little bit about yourself.
Hello my name is Donny Yang.  I like drawing (anime especially), reading sci-fi and fantasy novels, eating sweets and love laughing over a  really good (or even really bad) meme
How has your experience been so far with JFR?
So far I have been really pleased with what the JFR program has to offer. I really enjoy how active we are within the local community which has really made the jfr program an absolutely thrilling experience.  I really enjoyed building a boardwalk for the O'Mahony conservation area and getting to go in a helicopter to conduct a fire investigation!
What is your dream job?
I wish to become an concept architect. Basically I would be the person taking in everyone's thoughts and ideas for a conceptual design and merging them together into 1 sketch.  I think it's pretty cool since I get to do something I love and make a career out of it 
Describe what JFR means to you in 5 words or less.
Leadership, Opportunities, Volunteer, Expertise 
What is one thing that you have learnt or completed through JFR that you never thought you would?
I never thought that I would get to participate in a local parade with the Junior Forest Rangers.  We built everything ourselves and were even happy to walk away with second place!