Home
Junior Forest Rangers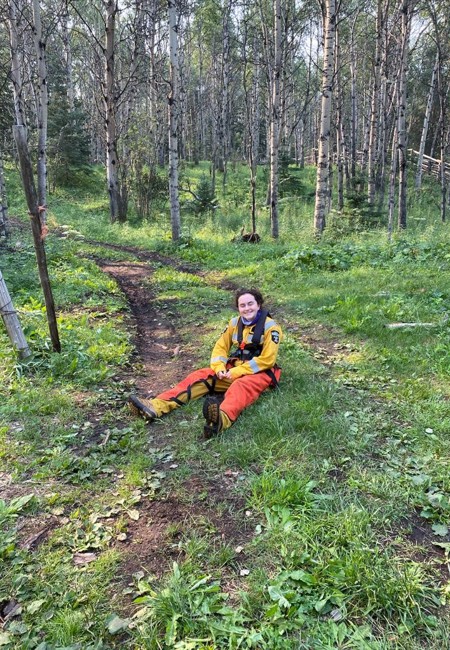 Emma is a first year JFR Crew Member in Hinton!
Tell us a bit about yourself
My name is Emma and I'm a first year Jiffer. I love to ski, I'm a retired competitive Irish dancer and I graduate from high school next year.
Why did you apply to the JFR program?
I applied to JFR because I love the outdoors and wanted to have new adventures this summer. I'm considering getting into forestry/forest health, JFR being one of the best opportunities available to get a deeper look into the various careers down that path. Even though I came into it looking to further understand what I want to do with my life, I've learned so much about myself and others and have had tons of fun along the way.
What do you like most about your crew mates?
What I like most about my crew mates is how well we work together. We all have so much fun and enjoy our time with the group, but we can still hunker down and get our work done efficiently. I honestly couldn't ask to be on a better crew!
Describe what JFR means to you in 5 words or less
Unique, Inspiration, Future, collaboration, dirt.
Describe your leaders with a pop culture (or other) reference.
Elise: Fiona from Shrek. One of the only princesses who doesn't sit around and wait for things to work out, she actually deals with it.
Gina: Belle from Beauty and the Beast. Super super smart but Gina wouldn't fall for her captor.