Home
Junior Forest Rangers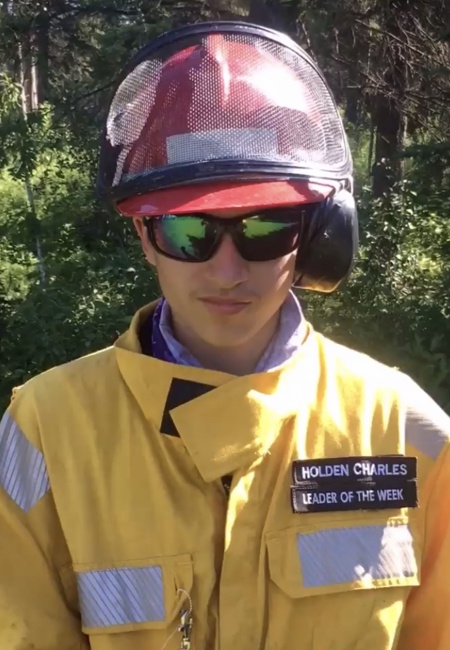 Holden is a first year member on the Rocky Mountain House Crew this summer.
Tell us a bit about yourself.
My name is Holden. I'm from Peace River and am going into Grade 12. This is the perfect job for me because I like the outdoors and I like the challenge it comes with.
How has your experience been so far with JFR?
My experience with JFR so far has been a lot of fun and challenging which is one thing I like about it. I like how it's not just a normal, boring job and it's really different each day.
What makes you happy?
I like going for walks and hikes in the forest. It's really peaceful and there's a lot of cool things to see. Another thing that makes me happy is trying new things that I'm not sure of. An example would be when I did high ropes . I was not sure if I was comfortable because it was really high up, but I had my crew with me and it helped not bother me at all.
Describe what JFR means to you in 5 words or less. 
Unique. Fun. Challenging. Educational. Teamwork.
Describe your JFR leaders with a pop culture/musical reference.
Vernon- Straight outta Trout Lake
Justin- Jason Nixon Fanboy