Home
Junior Forest Rangers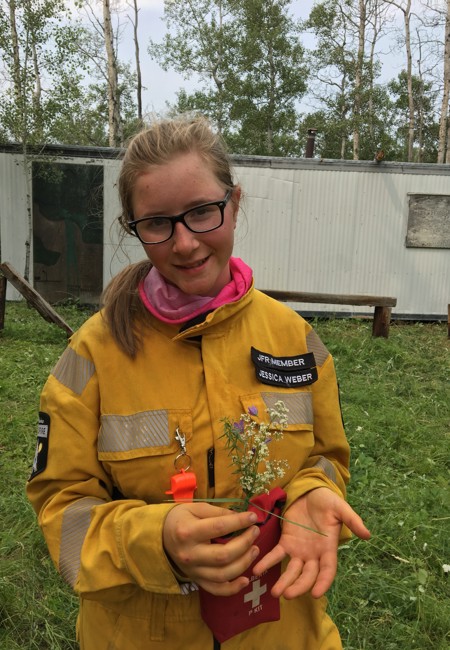 Jessica is a first year JFR Crew Member on the High Level crew!
Tell us a bit about yourself.
Hello, my name is Jessica. I am a fun, caring individual who strives to learn and grow like many others in this program. My experience with JFR has been way more amazing than I could have ever imagined! It's been a blast. Big thanks to those who work so hard to keep this program running! Its been so fun learning and being outdoors.
What makes you happy?
Being outdoors with awesome people makes me happy! I absolutely love working outdoors. I can't wait to continue this epic journey.
Describe what JFR means to you in 5 words or less.
A community of team workers.
What do you like most about your crewmates?
I love the comedy of my group. It's never a dull day with my crew. The teamwork I've found here is nothing I've experienced elsewhere. Many make light work. They are all so amazing in so many ways. They are highly supportive and I've seen so much kindness and appreciation spread like a crowning wildfire in this group. It's amazing!