Home
Junior Forest Rangers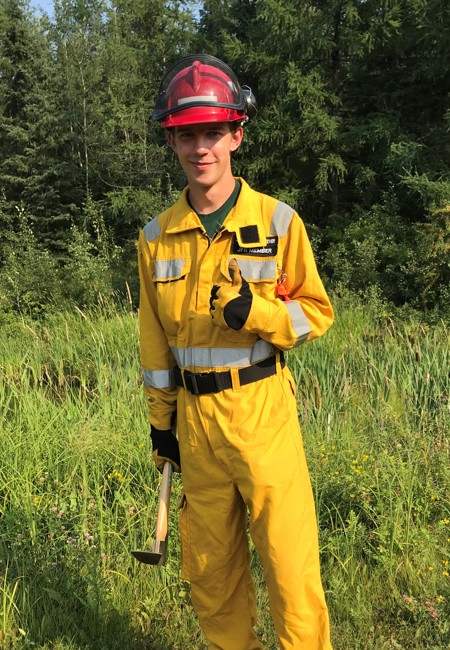 Johan is a First Year JFR Crew Member who is spending his summer in Fort McMurray!
Tell us a bit about yourself
My name is Johan van den Heever and I am part of the Fort McMurray JFR crew this year.  I really enjoy spending time outside in the bush especially when that time is spent with my team. I also really enjoy mountain biking. 
Why did you apply to the JFR program?
I applied for the JFR program because I am interested in pursuing a career in forestry and I wanted to get a better idea as to what working in forestry would be like. 
What are you most excited about for the upcoming summer?
I am most excited this summer for the potential to participate in wildfire mop up with my team as well as interacting with wildland firefighters.  
What is your dream job?  
My dream job is a tie between being a Fish and Wildlife Officer and being a wildland fire fighter. Both these jobs intrigue me because while being able to work outdoors I would also get the satisfaction of knowing I am helping people. 
Describe your JFR leaders with a pop culture/musical reference.
I would describe my leaders as Thing 1 and Thing 2 from Cat in the Hat. They are both funny and both really cool, just like Thing 1 and Thing 2.