Home
Junior Forest Rangers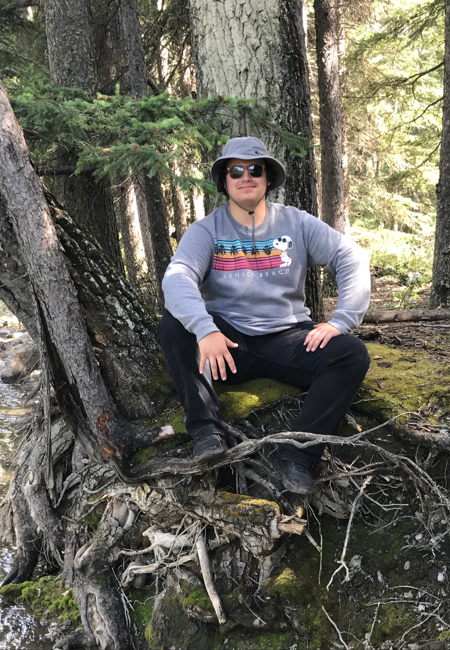 Josh is a first year Crew Member on the Calgary JFR crew. Read what he has to say below:
Tell us a bit about yourself?
My name is Josh Harper. I'm 17 and live near the city of Lacombe on a farm, although I was born in Calgary. Outside of school my main focus is athletics. I have been playing football for 7 years as well as basketball. 
Why did you apply to the JFR program?
I had been working at McDonald's for 3 years and was looking for a better job doing something I enjoyed. I had first been  introduced to this program through my school announcements and immediately went through the application process. Having the ability to work outside all summer was exactly what I wanted, and I knew that this would be an awesome opportunity to explore my interest in environmental science. 
What makes you happy? 
Anything that has to do with the water. I will swim anywhere I get the chance too, no matter how cold. Being able to be around all kinds of different rivers and lakes this summer is very exciting. Some of my favourite memories have been surfing on the West Coast. 
Describe what JFR means to you in 5 words or less?
More than just a job. 
Describe your JFR leaders with a pop culture reference? 
Spongebob and Sandy the Squirrel