Home
Junior Forest Rangers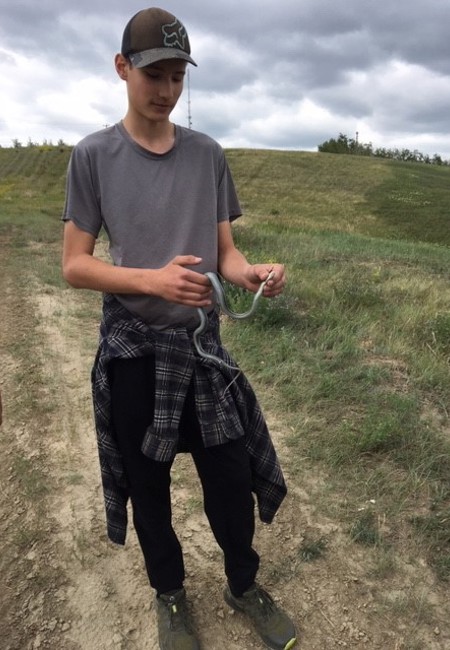 Meet Josh! Josh is a first year crew member on the Peace River JFR Crew.
Tell us a bit about yourself.
My names Josh Styba and I'm a 17 year old who lives on Wabamun lake. I enjoy the outdoors including hunting, camping, fishing, hiking, snowmobiling, and other power sports in the mountains. I have always enjoyed these kinds of things ever since I was in a car seat and brought to the mountains with my family.
Why did you apply to JFR?
I applied to the JFR program because it sounded very interesting and I was excited to work in the outdoors. I also thought it would open my eyes to many career paths in forestry as well as allow me to see what I want to do with my life after high school.
What makes you happy?
Being able to interact with others and be outside for the day, rain or shine, makes me very happy. I love the involvement JFR has been able to give me with others in a fun yet work related manner. I am also very happy at the end of the day when I can look at a project we have completed and the change I have created.
What do you like most about your crew mates?
I love my crew and the way we have bonded over the summer. I would have never expected that I would bond so quickly with so many people especially with being from such diverse backgrounds and creating a hard working machine together as a result. This easily makes my favorite part of our whole crew - the way we interact and bond with each other.
Describe your leaders with a pop/culture reference.
"Stay away from Arkansas, they outlawed all the fun stuff". Quote from Louis Huang from Fresh Off The Boat. This reminds me of Vernon because he always will tell you after something how he feels and doesn't sugar coat it, and I love that.
"I'm not like a regular mom. I'm a cool mom." Quote from Mean Girls that makes me think of Peter.