Home
Junior Forest Rangers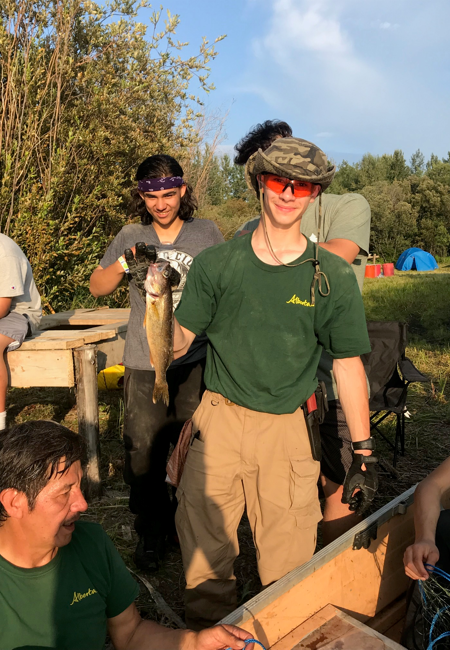 Meet Justin! Here's what he has to say about his JFR summer in Lac La Biche:
Tell us a little bit about yourself.
Hi, my name is Justin, aka Ronny, and I'm a 17 year old guy who's interested in everything outdoorsy and environmental. 
Why did you apply to the JFR program?
I applied to the JFR program because I was interested in finding out more about what a career in forestry has to offer. 
What makes you happy?
A good hard days yacka with the boys.
What do you like most about your crew mates?
The humour and joking we get up to out on the job, and the all around great vibe. 
Describe your JFR leaders with a pop culture/musical reference
Crystal Dolphin; a vibe that bops no matter what!