Home
Junior Forest Rangers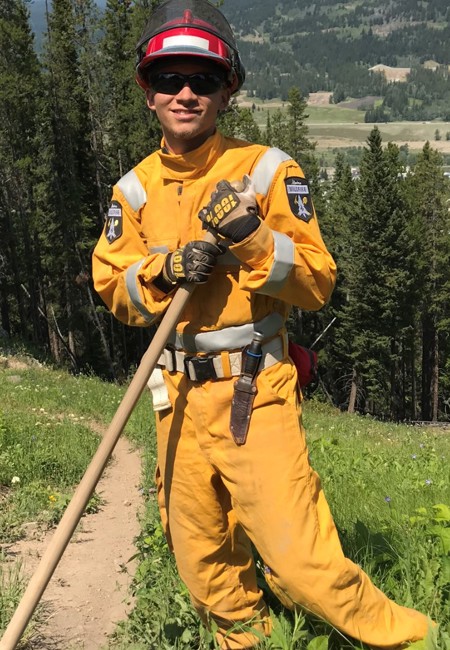 Marshall is a first year JFR Crew Member in Calgary this summer!
Tell us a bit about yourself
Hey! My name is Marshall and I'm from Calgary. I'm 16, the youngest Jiffer on my crew, but I'm not afraid to get my hands dirty. I enjoy being active (climbing, basketball, football, canoeing, kayaking, biking, etc.) and I like working with others, as a team.
Why did you apply to the JFR program?
I applied to the JFR program because I love working hard in the outdoors everyday. I also love the team mentality and aesthetic.
What are you most excited about for the upcoming summer?
I am most excited to do a multi-day trail building project on the Great Divide Trail and create a family with my fellow Jiffers.
What is your dream job?
My dream job is in forestry fighting fire, knowing that my actions can save lives and benefit the planet.
Describe your JFR leaders with a pop culture/musical reference.
My crew leader Ben makes me think of the classics like AC/DC and ABBA because he acts like an old person and Julia reminds me of an underrated rapper because she just goes with the flow of life.