Home
Junior Forest Rangers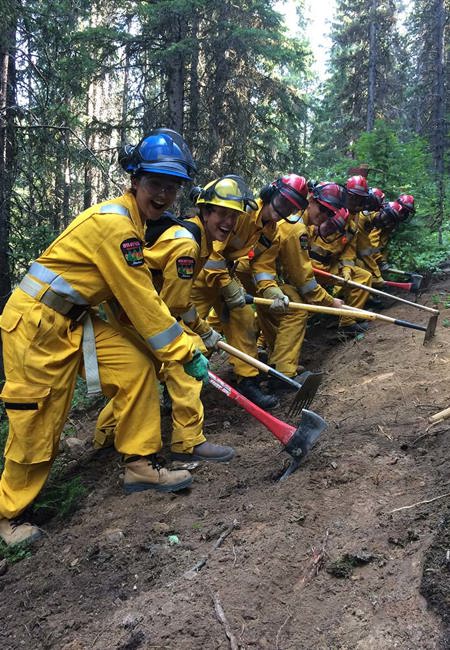 The projects that the crews take part in are based on 3 core elements and are an important part of the JFR program as a whole. 
The 3 core elements are:
Stewardship
Leadership
Traditional ecological knowledge  
Stewardship
To improve current land and public space use for future generations
To promote various career and education opportunities
To provide Junior Forest Rangers with the opportunity to learn about land, air, water, biodiversity, land management, trees, species at risk, water and air quality, hunting, trapping, fishing, recreation impacts, permaculture, and agriculture
To provide Alberta Junior Forest Rangers the chance to explore environmental literacy through environmental studies, current affairs and educational tools
Provide opportunities to meet natural resource professionals and visit their work sites
 Leadership
To develop successful communication, leadership and group skills
To encourage safe work practices, the value of physical activity and other life skills
To promote personal development, interpersonal development and leadership skills
Traditional Ecological Knowledge
To engage and explore traditional practices, history and land uses from Elders and community leaders, including traditional medicine harvesting, ceremonies and protocols
To appreciate the value of this knowledge as it relates to natural resource management
Projects
The JFR summers are planned and organized by our Crew Leaders and Sub Leaders, with the help of each location's forestry staff.
The summer is full of work projects where members gain experience.
70% of the projects are physical, hands-on projects: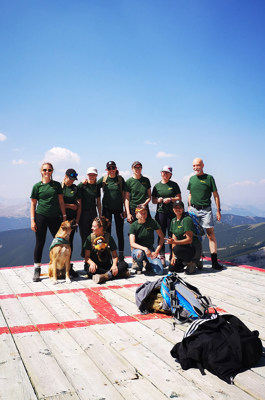 Recreation trail construction
Invasive species removal
Canoe certification
ATV certification
FireSmart projects (thinning trees and brush)
Mountain pine beetle traps
Wildlife research: bird banding 
Wildlife habitat construction
Tree planting
Wildfire crew training: pumps, hoses, fitness testing
Seed collecting
Physical Video:  https://youtu.be/llSwGwfEUuQ  
30% of the projects are more education based.
Day with a Fish and Wildlife Officer
Hunters Education
Wildfire Investigator presentation
Helicopter ride
Tanker base tour
Fish hatchery tour
Lumber mill tour
Cut block tour
Education Video: https://youtu.be/DESUjcOKIyQ
The core elements are taken into consideration when these projects are being planned.  Our Crew Leaders and Sub Leaders must network with professionals in local organizations, industry, and different government branches to design a summer calendar that is full of challenging, educational and meaningful projects.