UT: Bachelor of Nursing Bachelor of Nursing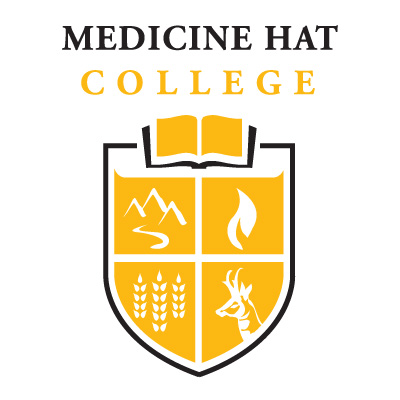 Overview of Curriculum The University of Calgary (U of C) Bachelor of Nursing program at the Medicine Hat College site (BNUR) is an 8 semester program offered entirely on the Medicine Hat College (MHC) campus. This collaborative program will prepare you to write the national nursing examination, a prerequisite for working as a registered nurse. The program meets the knowledge, skills and practice competencies as outlined by the College and Association of Registered Nurses of Alberta (CARNA) for a Registered Nurse and has been approved by the provincially based Nursing Education Program Approval Board. BNURS Curriculum Design and Intents The curriculum design is what is referred to as "context relevant" and is guided by a population health perspective. It seeks to provide highly current and deep teaching/learning drawing on the scientific research and addresses the most important health issues in Canada today. The curriculum seeks to avoid covering breadth of content in a superficial way, to avoid content saturation, and to achieve "integrative" learning for students. That is, in all learning environments including theory courses, onsite practice, and off-site practice, the focus is on nursing practice learning. The curriculum design seeks to minimize the gaps between abstract classroom teaching and practice, and between theory and practice. The curriculum emphasizes the full scope of Registered Nurse practice, critical practice, evidence-based practice and inter-professional practice. In our teaching the goal is to continuously model how to utilize theory and knowledge in practice. The courses in our program are not "blocked" in the traditional way and they are not organized around traditional nursing/medical specialties. Students in the same practice course may be placed in different types of settings (e.g., surgery and psychiatry). The advantages of this type of curricular design are: content is deemphasized that allows for a focus on deep vs. surface learning; context relevant learning fosters learning about the most pressing health needs of populations and people, critical thinking, questioning and clinical reasoning are emphasized; and there is a de-emphasis of the artificial boundaries that result from setting-based instruction. Hours in practice learning are enhanced and include off-site and on-site practice learning. The practice courses are designed with ends in view that students will have a "seamless" experience between their work in practice and the concurrent practice driven learning activities that happen on campus. Practice learning is guided by a semester team of faculty comprised of Nursing Practice and theory instructors. Our teaching teams and team processes are key elements to achieve integrative learning for our students. Practice learning includes varied experiences such as learning in practice settings, home visits, faculty guided seminars and practice, low and high fidelity simulation, and student directed practice learning, among others. Program Structure Semesters 1 & 2 are comprised of a combination or required and option courses or program prerequisites, and degree/required credits for those entering with some university preparation. Semesters 1 & 2 do not contain nursing courses. Semesters 3,4,5, and 6 have identical course designs. There are four courses per semester: The Profession & Discipline, The Science of Health, Supporting Health, and Nursing Practice. However, the foci of the semesters differ: Semester 3: Issues and Experiences of Community and Population Health Semester 4: Issues and Experiences of Family Health Semester 5: Issues and Experiences of Life Threat and Acuity Semester 6: Issues and Experiences of Chronic Illness Semester 7: includes streams of defined choices and earning supported with two related/aligned senior nursing option courses designed to promote theoretic depth of and facility with practice knowledge in a focus area, as well as the final Profession & Discipline course. Semester 8: Preceptored Practicum. Curriculum/Course Themes The discipline of nursing: Nursing as a practice discipline has a unique place, work, goals, roles and contributions to a society in promoting, maintaining, supporting and restoring health, bearing witness, alleviating distress and achieving optimum quality of life for the members of the society; nursing contributes through enacting it's full scope of professional practice. Developing the student as a professional: Students are prepared for the discipline and profession of nursing and its commitment to an ethical/social justice perspective and, by way of this education program, develop particular skills, dispositions, and competencies to meet the standards of professional practice. Skills of scholarship, inquiry, analysis, critical thinking and research-mindedness are seen as essential if effective, long term change is to be made in the health of a society and, therefore, form essential foundations in the education of the student in this program. Understanding the client as individual, family, group, community and population: The curriculum acknowledges the complexity of the client, seen as diversity of circumstance, culture, health values, goals, and context, and the complexity of health challenges; whether in achieving wellness or dealing with illness mark every health situation and nurse-patient/client interaction. Managing complex health challenges: The clients of nursing are faced with health challenges contextualized with complex environments that create and influence multiple determinants of health; health challenges are seen within and affected by transitions of many kinds across the lifespan; these transitions can pose points of vulnerability that may cause disruption to health and wellness; knowledge of specific health challenges to individuals, families, groups, communities and populations are known and addressed by nurses in the Alberta and Canadian contexts. Population health, health promotion, primary health care: The broad constructs of population health, primary health care, health promotion and primary, secondary and tertiary prevention are seen as the means to make meaningful differences in optimizing health of the clients of nursing and advancing health and wellness in a society. Leadership and systems of care: Students are knowledgeable concerning the role health service design plays as a determinant of health. The foundational quality client care is based on health care that emphasizes safety and knowledge of factors and practices that protect client safety. Quality client care emerges from practice learning that emphasizes collaborative practice models and inter-professional learning. Registered nurses are prepared to, and expect, to play leadership roles in clinical practice. University of Calgary at Medicine Hat College You apply to Medicine Hat College and are a Medicine Hat College student for the first and second years. Upon successful completion of your first two years of the program, you apply to the University of Calgary as a third year student and are guaranteed acceptance if you have met all the requirements. You take the remainder of the program as a University of Calgary student, but remain on the Medicine Hat College campus. Nursing is a competitive program so the most academically qualified applicants are accepted first. We accept applications and will admit students until all seats are filled.
Program Type University Transfer

Credential Type Non-Credential

Length 3 Years
Part Time Only
Cooperative Education
Continuing Education
Distance Learning
Overall average of 65% and no grade lower than 50% in:
ELA 30-1
Math 30-1 or Math 30-2
Biology 30
Chemistry 30
a 30-level 5 credit subject
---
Search Transfer Alberta for course and program transfer information including transfer agreements between post-secondary schools in Alberta, British Columbia, Northwest Territories, Nunavut and Yukon.
Transfer(s) available outside of Transfer Alberta: Not available
Updated September 10, 2018. The information contained in this profile is current as of the date shown.
Educational program information is provided as an introduction and for general reference. For current information about programs and school requirements or policies, check the school calendar, visit their website or contact the school directly.
The Government of Alberta is working in partnership with the Government of Canada to provide employment support programs and services.