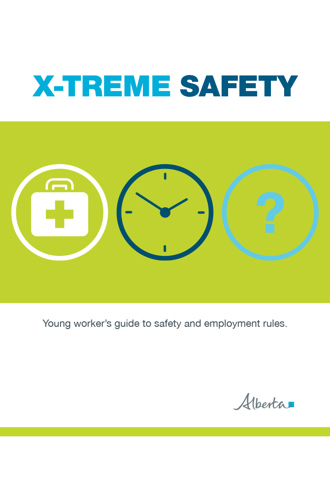 Publisher: Alberta Jobs, Economy and Northern Development
Format: Publication, 36 pages
We have transitioned the publication, X-treme Safety: Young Worker's Guide to Safety and Employment Rules, to online to provide easier and timely access to the information.
You can now access this information at Be Safe at Work. This publication is also available in PDF from the Occupational Health and Safety portal.
Intended Audience: Teachers/Counsellors, Employers/Mgrs./Supvrs., Newcomers, Parents, Workers, Youth