All of our JFR crews live on a wildfire base or JFR-specific base.
Life on these bases varies from area to area, but each one has the necessary amenities for an enjoyable camp experience:
Showers
Kitchen
Recreation room
Fitness room
Trailer or cabin-style accommodations
Some of the bases are surrounded by forest and have sports equipment, kayaks and canoes, a basketball court, pool table, and more!
Daily Schedule
Every camp is a little different with regards to meal times, but this is generally what you can expect on a day-to-day basis:
| | |
| --- | --- |
| Time | Activity |
| 06:15 | Rise up and greet the sun! |
| 06:30 | Morning fitness |
| 07:00 | Breakfast, pack bag lunch if necessary |
| 08:00 | Depart for work project |
| 12:00 | Lunch |
| 13:00 | Continue project |
| 16:30 | Return to camp |
| 17:00 | Dinner |
| 18:00 | Camp chores, recreation and leisure, down time |
| 22:00 | Camp quiet |
Leisure Time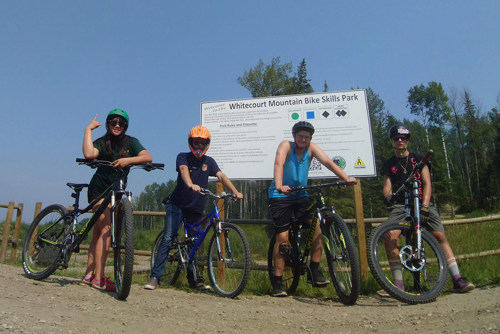 Evenings typically include time to clean up from the day's work, followed by an activity, sports, games or free time.
Weekends involve:
Taking part in outdoor recreation activities like hiking, fishing, canoeing, biking, etc.
Spending time in the local town or city
Some opportunities to take part in local events such as parades, volunteering at the local animal shelter or Boys & Girls Clubs, and Parks Day
Other Information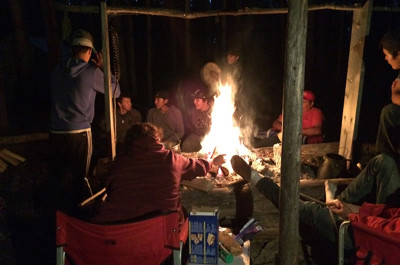 You will get bit by bugs.
You will see many types of animals.
Some nights are spent away from your normal home base and will require you to sleep in a tent.
You will be part of a team.
You will have the time of your life.
There is no cost for living on the bases.
There is no cost for eating on the bases.
Location Information
All JFR crews will take part in a core group of projects surrounding forestry and wildfire, such as:
Trail building
Mill tours
Wildfire operations
Invasive species
FireSmart
However, each forest area has a different set of projects, educational opportunities, recreational activities, firebase and landscape that make them unique to one another.
No matter where you are stationed, you will have an incredible summer!