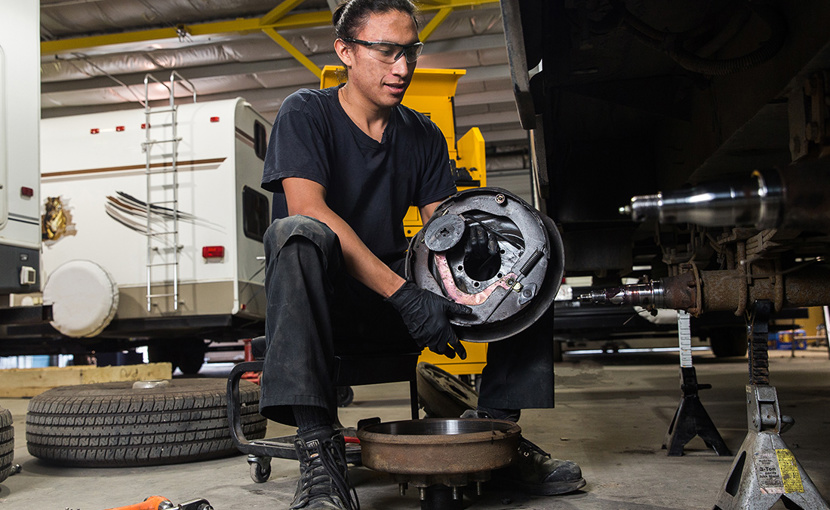 Other Occupations
Vehicle Inspection Technician
Vehicle inspection technicians determine vehicle condition, and complete inspection certificates or affix decals to vehicles.
Contact
Licensing Analyst
Alberta Transportation
4999 - 98 Avenue
Edmonton, Alberta
Canada  T6B 2X3
Phone number: 780-427-8901
Toll-free phone number (within Alberta): 310-0000, then 780-427-8901
Website: www.transportation.alberta.ca/vipinfo.htm 
Applicants for approval must: (1) be a journeyman Automotive Service Technician or journeyman Heavy Equipment Technician (Truck and Transport Mechanic or Heavy Equipment Technician branch), or have equivalent qualifications from another jurisdiction, (2) submit a copy of a current criminal record check, and (3) pay the applicable fees. For official, detailed information, contact Alberta Transportation or visit the Vehicle Inspection Facilities and Technicians webpage on the Department website.
Vehicle inspection technicians who are licensed and in good standing with a regulatory organization elsewhere in Canada may be eligible for approval in Alberta if licensed technicians in the two jurisdictions have similar responsibilities and competencies. For more information, see "What if I am already certified in another province or territory?" and the Alberta regulatory authority (below).