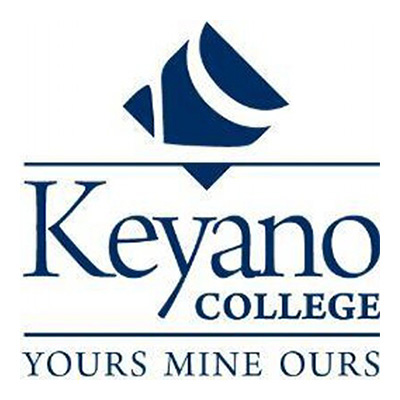 Keyano College serves over 4,000 students in Fort McMurray and the surrounding area. Students enjoy cultural opportunities in Fort McMurray as well as outdoor activities in the boreal forest. Keyano students may study at several campuses. The main Clearwater campus in Fort McMurray offers certificate and diploma programs, university transfer courses, collaborative degrees and online courses. The heavy industrial training centre at the Suncor Energy Industrial campus is the base for industrial programs for the oil industry. A satellite campus in Fort Chipewyan offers academic upgrading, college preparation and access to select certificate, diploma and university transfer courses. Other programs are offered in learning centres throughout northern Alberta.
Certificate and diploma programs are offered in areas such as business administration, early learning and child care, environmental technology, health services and office administration. University transfer programs are available in arts and sciences. Collaborative degrees offered through transfer agreements with a degree-granting institution may be taken in elementary education and nursing. Keyano's well-equipped facilities include a Sport and Wellness Centre, a student activities centre, a 600-seat theatre and an arts centre that features music and dance studios, practice rooms, a rehearsal hall, piano labs, painting and printmaking studios and a 200-seat recital theatre.
Satellite Campuses or Offices
Conklin, Fort Chipewyan, Fort McKay, Gregoire Lake, Janvier
Contact
Office of the Registrar
8115 Franklin Avenue
Fort McMurray, Alberta, T9H2H7, Canada
Apply Now
Student services at post-secondary schools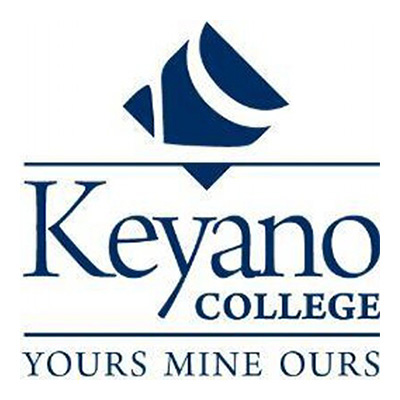 School Profile
Indigenous Student Services

Child Care and Daycare

Disabilities and Special Needs Services

Extension and Continuing Education

Extracurricular Social Activities

Extracurricular Sports and Fitness Facilities

Health Services

Housing

International Student Services

Job Search Services

Meal Plans

Study/Work Abroad Programs
Application Date
First Day Applications Accepted
Applications accepted year-round.
Last Day Applications Accepted
Varies by program: keyano.ca/programs
Standard Admission Requirements
1. Minimum 18 years of age or a completed high school diploma. Those with less than standard admission may be considered for combined upgrading and post-secondary programs.
2. University Transfer - High school diploma with an average of at least 60% in five appropriate Grade 12 subjects including English 30 or English 30-1 and a mark of at least 50% in each.
3. Mature Student Status - Adult students (21 years of age and older and out of school for a minimum of three years) must have English 30 plus one other 30-level subject.