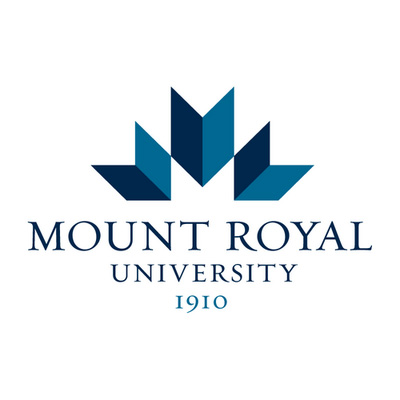 <!span !style="color:black; font-family:verdana,sans-serif; font-size:8.5pt">Mount Royal University is dedicated to the success of its students. Located in Calgary, Mount Royal is an undergraduate university offering baccalaureate degrees, diploma and certificate programs to more than 12,500 undergraduate students. Students have chosen Mount Royal for more than a century because of its focus on personalized teaching and on learning informed by scholarship. Bachelor's degrees are available in arts, business administration, child studies, communications, computer information systems, criminal justice, education, health and physical education, interior design, midwifery, nursing and science.!span>
<!span !style="color:black; font-family:verdana,sans-serif; font-size:8.5pt">Mount Royal students enjoy small class sizes, access to academic and student support services, and modern recreation and housing facilities. In addition, graduating undergraduate students receive help with finding meaningful employment. !span>
<!span !style="color:black; font-family:verdana,sans-serif; font-size:8.5pt">The Faculty of Continuing Education and Extension, the Mount Royal University Conservatory, and the Languages Institute provide personal and professional development opportunities. !span>
Mount Royal students enjoy small class sizes, access to academic and student support services, and modern recreation and housing facilities. In addition, graduating undergraduate students receive help with finding meaningful employment.
The Faculty of Continuing Education and Extension, the Mount Royal University Conservatory, and the Languages Institute provide personal and professional development opportunities.
Contact
Admissions and Recruitment Office
4825 Mount Royal Gate SW
Calgary, Alberta, T1A3Y6, Canada
Apply Now
Application Date
First Day Applications Accepted
October 1
Last Day Applications Accepted
Applications accepted up to August 31 or until program is full.
Exceptions
The following programs have an application date of February 1:
Bachelor of Interior Design
Bachelor of Education
Bachelor of Midwifery
Bachelor of Nursing
Standard Admission Requirements
<!span !style="color:black; font-family:verdana,sans-serif; font-size:8.5pt">1. Degree Programs - Five appropriate Grade 12 subjects with a minimum average of 65% (some programs require a higher average), and no grade below 50%, as well as program-specific requirements. Admission is competitive therefore the average required to gain admission varies by program. Some degree programs have additional screening criteria.!span>
<!span !style="color:black; font-family:verdana,sans-serif; font-size:8.5pt">2. Special Admission - mature applicants (21 years of age or older) and those who have completed at least 8 transferable post-secondary subjects are required to present the specific courses required by the program. Admission is competitive, therefore the average required to gain admission varies by program.!span>
<!span !style="color:black; font-family:verdana,sans-serif; font-size:8.5pt">3. Diploma and Certificate Programs - Applicants must have completed five appropriate Grade 12 subjects with an overall minimum average of 60% and no grade below 50%. Admission to Mount Royal programs is competitive, therefore the average required to gain admission varies by program. Some diploma programs have additional screening criteria.!span>
<!span !style="color:black; font-family:verdana,sans-serif; font-size:8.5pt">4. Continuing Education programs - register through Continuing Education Registration. No application required for most programs.!span>