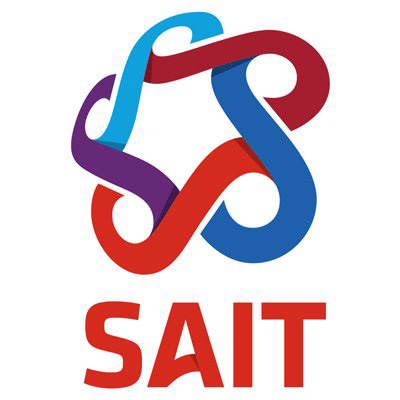 Located in central Calgary, the Southern Alberta Institute of Technology (SAIT) is a polytechnic institute serving over 16,000 students. A leader in applied research and innovation, SAIT encourages collaboration between industry and education. SAIT offers two bachelor degrees, four applied bachelor degrees, 66 diploma and certificate programs and 30 Apprenticeship programs. Transfer options allow students to receive credit from other post-secondary institutions. Over 300 distance education and 1,800 continuing education and corporate training courses provide flexible options for learning. Agreements with post-secondary schools in the United States, Singapore and Australia allow SAIT students to experience international learning. Students enjoy a campus recreation centre that includes a swimming pool and ice arena. Students interested in competitive sports can challenge themselves in basketball, cross-country running, curling, hockey, soccer and volleyball. Campus amenities include two student residences and instructional facilities with 57 computer labs, 66 e-learning classrooms, and 90 per cent wireless coverage. Information sessions are held throughout the year for prospective students. In addition, prospective students can participate in Student for a Day or attend the fall and spring Open House events, which offer two days of displays, activities and tours.
Student services at post-secondary schools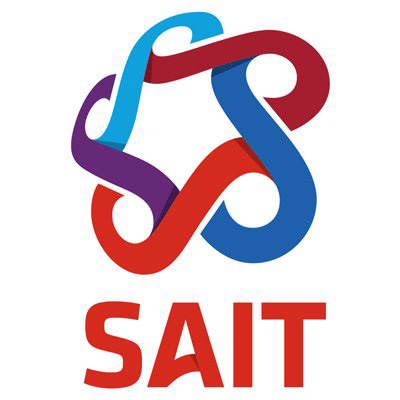 School Profile
Indigenous Student Services

Child Care and Daycare

Disabilities and Special Needs Services

Extension and Continuing Education

Extracurricular Social Activities

Extracurricular Sports and Fitness Facilities

Health Services

Housing

International Student Services

Job Search Services

Meal Plans

Study/Work Abroad Programs
Application Date
First Day Applications Accepted
| | |
| --- | --- |
| October 18 | Fall Term |
| May 21 | Winter Term |
| October 18 | Spring Term |
Last Day Applications Accepted
Applications are accepted for each intake until classes start, unless stated otherwise in admission information.
Standard Admission Requirements
All full-time programs have academic requirements you must meet in order to qualify for admission. Some programs also have additional selection criteria in place to determine program suitability. Pease refer to the Admissions section of our online calendar at www.sait.ca for the requirements as listed within each program. Some programs require additional information to be included with the application. In all cases applicants must meet the admission requirements outlined. English Proficiency: All applicants to SAIT Polytechnic must demonstrate English Language Proficiency prior to admission, including students educated in Canada. English Language Proficiency is a requirement for all SAIT Polytechnic programs. For more information, please refer to the English Proficiency section of our online calendar at www.sait.ca. Upgrading: Adult applicants who do not have the educational requirements for the program of their choice may wish to consider registering in the SAIT Academic Upgrading program as outlined in this calendar. For upgrading options, please refer to the Academic Upgrading section of our online calendar at www.sait.ca. International Students: All non-residents must meet the admissions requirements outlined in the Admissions section of the academic calendar, and meet the required English Language Proficiency requirement. For more information please refer to the International section of our online calendar at www.sait.ca.
Standard First-Year Admission Requirements