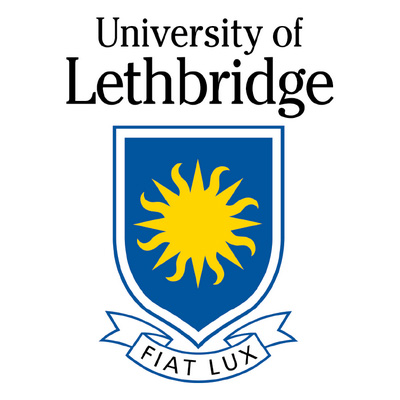 Liberal education has been the foundation of the University of Lethbridge since our inception in 1967; it fuels the imagination and drives innovation. You gain skills such as big-picture thinking, adaptability, problem solving, effective communication and information literacy, so you will be able to navigate a rapidly changing labour market. It also encourages you to be an active citizen in your community and sets you on the path to be a lifelong learner.
uLethbridge offers undergraduate and graduate programs in education, fine arts, health sciences, humanities, management, nursing, sciences and social sciences. We also provide degree completion opportunities for transfer students and diploma graduates, certificate programs, post-baccalaureate certificate programs, post-graduate certificate programs, and open studies for lifelong learners.
Nearly 9,000 students from across Alberta and around the world call uLethbridge home. Steps from the Rocky Mountains, Lethbridge has a population of 100,000 and is one of Canada's fastest growing and youngest cities; it is an eclectic urban centre surrounded by natural beauty. In addition to our main campus, uLethbridge offers select programs on our Calgary Campus, located in downtown Calgary.
We are ranked #1 in student services, and top-five in the primarily undergraduate category in Maclean's University Rankings, 2018. uLethbridge faculty and staff work together to support your academic, professional, and personal development. You will find a wide range of academic and student services, as well as numerous clubs, events, and activities that enhance student life. Learn to think about issues from all angles and in company with the world's brightest minds and most accomplished researchers to bring new light to society's most perplexing questions. You will also have extraordinary opportunities to take your learning beyond the classroom and discover the world. Your classes will be small, your professors will know your name and you'll receive the support you need to succeed.
At uLethbridge, students play a key role in the discoveries you learn about in the classroom. By participating in the investigative journey, your learning goes beyond the theoretical to the practical. With facilities for pursuing original research and creative activities, we conduct research in all disciplines. You will work alongside leading scholars recognized for their teaching excellence, scientific inquiry, creativity and community citizenship. uLethbridge research facilities include the Canadian Centre for Behavioural Neuroscience, the Prentice Institute for Global Population and Economy, and the Water Institute for Sustainable Environments.
Satellite Campuses or Offices
Calgary
Contact
Enrolment Services
4401 University Drive
Lethbridge, Alberta, T1K3M4, Canada
Apply Now
Student services at post-secondary schools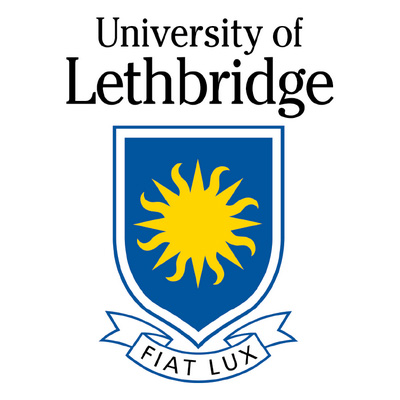 School Profile
Indigenous Student Services

Child Care and Daycare

Disabilities and Special Needs Services

Extension and Continuing Education

Extracurricular Social Activities

Extracurricular Sports and Fitness Facilities

Health Services

Housing

International Student Services

Job Search Services

Meal Plans

Study/Work Abroad Programs
Application Date
First Day Applications Accepted
Applications accepted year-round.
Last Day Applications Accepted
December 15 - High School Early Admission fall term
June 30 - General Admission fall term
November 1 - General Admission spring term
ulethbridge.ca/future-student/application-dates-and-deadlines
Standard Admission Requirements
Undergraduate Students
General Requirements
High School
5 courses: ELA 30-1, 3 other approved 30-level Academic Courses, and a fifth approved course at the Grade 12 level. An admission average of 65% calculated on the 5 admission courses and a minimum grade of 50% for any subjects used in the admission average. Equivalent qualifications from other provinces/countries are considered.
New Transfer (transfer courses)
Completion of 3 or more transferable term courses with an admission GPA of at least 2.00, calculated on all transferable courses. Admission requirements vary depending on the number of transferable post-secondary courses completed. Higher averages are required for competitive programs.
College Diploma
Holders of two- or three-year college diplomas from recognized institutions will be considered for admission to the appropriate post-diploma program or general admission to a transfer program.
Adult Student (Mature)
Canadian or Landed Immigrant/Permanent Residents, age 21 years or older, who do not meet admission requirements of any other admission route, may be considered for Adult Student admission.
Standardized Tests
Applicants who have completed fewer than three university-level courses and present acceptable ACT or SAT scores will be considered for admission on the basis of their standardized test scores.
First Nations' Transition Program
The First Nations' Transition Program (FNTP) is a first-year credit program, offered by the Faculty of Arts and Science, that provides First Nations, Métis, and Inuit (FNMI) students who are not fully admissible to the University of Lethbridge an opportunity to enter into, and succeed at, the university level by providing a solid foundation of core skills in a supportive cohort environment that attends to Aboriginal ways of knowing and learning. When space permits, those who qualify for general admission may also access the FNTP.
Note: All Applicants whose first language is not English must satisfy the University's English Language Proficiency (ELP) requirement. You will find more information on all admission requirements at: ulethbridge.ca/future-student.
Standard First-Year Admission Requirements
ulethbridge.ca/future-student/canadian-high-school-admission-requirements