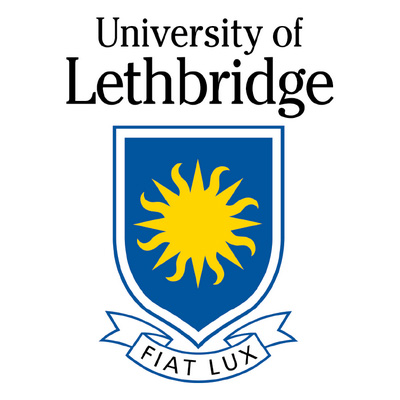 Each year, close to 7,500 students from across Alberta and around the world call the U of L Lethbridge campus home. Another 1,000 students attend our campuses in Calgary and Edmonton. Representing more than 80 countries, our diverse student body is made up of creative thinkers focused on achievement.
The U of L's small classes - on average 32 students - encourage a sense of community and support between students, faculty and staff by allowing for one-on-one interaction. Students at the University of Lethbridge are free to discover their passions while pursuing their career goals. As a U of L student, you will learn from world-renowned professors who care about your success. The U of L is also a place where you can enhance your education through work opportunities, international exchange programs and research, an experience at other institutions that is normally reserved only for graduate students.
At the University of Lethbridge, you can choose from more than 150 programs offered in 6 Faculties and Schools, pursuing a degree in Arts & Science, Education, Fine Arts, Health Sciences, Management or Graduate studies. The University's liberal education environment enables you to explore other areas of interest as well, which gives your degree the flexibility on which you can build a career.
Every service provided by the University is geared toward enhancing your university experience. Students can go to concerts, see the latest theatre productions, cheer on the Pronghorns athletic teams, stay active in a state-of-the-art fitness facility, take part in cultural awareness weeks or join a variety of clubs around campus. No dream is too big or small. The University of Lethbridge cares about your success and promises to provide you with all of the support that you'll need to ensure that your education combines your passions with experiences so you can succeed no matter where you decide to take your degree.
Satellite Campuses or Offices
Calgary
Contact
Enrolment Services
4401 University Drive
Lethbridge, Alberta, T1K3M4, Canada
Apply Now
Application Date
First Day Applications Accepted
Applications accepted year-round.
Last Day Applications Accepted
December 15 - High School Early Admission fall term
June 30 - General Admission fall term
November 1 - General Admission spring term
ulethbridge.ca/future-student/application-dates-and-deadlines
Standard Admission Requirements
Undergraduate Students
General Requirements
High School
5 courses: ELA 30-1, 3 other approved 30-level Academic Courses, and a fifth approved course at the Grade 12 level. An admission average of 65% calculated on the 5 admission courses and a minimum grade of 50% for any subjects used in the admission average. Equivalent qualifications from other provinces/countries are considered.
New Transfer (transfer courses)
Completion of 3 or more transferable term courses with an admission GPA of at least 2.00, calculated on all transferable courses. Admission requirements vary depending on the number of transferable post-secondary courses completed. Higher averages are required for competitive programs.
College Diploma
Holders of two- or three-year college diplomas from recognized institutions will be considered for admission to the appropriate post-diploma program or general admission to a transfer program.
Adult Student (Mature)
Canadian or Landed Immigrant/Permanent Residents, age 21 years or older, who do not meet admission requirements of any other admission route, may be considered for Adult Student admission.
Standardized Tests
Applicants who have completed fewer than three university-level courses and present acceptable ACT or SAT scores will be considered for admission on the basis of their standardized test scores.
First Nations' Transition Program
The First Nations' Transition Program (FNTP) is a first-year credit program, offered by the Faculty of Arts and Science, that provides First Nations, Métis, and Inuit (FNMI) students who are not fully admissible to the University of Lethbridge an opportunity to enter into, and succeed at, the university level by providing a solid foundation of core skills in a supportive cohort environment that attends to Aboriginal ways of knowing and learning. When space permits, those who qualify for general admission may also access the FNTP.
Note: All Applicants whose first language is not English must satisfy the University's English Language Proficiency (ELP) requirement. You will find more information on all admission requirements at: ulethbridge.ca/future-student.
Standard First-Year Admission Requirements
ulethbridge.ca/future-student/canadian-high-school-admission-requirements