No matter what level of education you have, if you want to succeed, you need to keep on learning.
Todd had been working as a plumber for several years when he decided to start his own contracting business. He wanted to specialize in commercial installations. He was skilled at plumbing but knew he had a lot to learn about starting up a business.
Todd learned best by listening to an instructor and having discussions with others, so he avoided online courses. He relied on construction contractors he had worked with previously for their helpful advice on getting started. As a result, he registered for a workshop on becoming an entrepreneur. He contacted a business officer at a Business Link office to learn how to do market research for commercial plumbers and how to write a business plan. He also took continuing education courses to update his computer skills and learn basic bookkeeping.
Todd liked the idea of learning new things, and he knew that his new venture would be a constant learning experience as he kept up with changes in laws, licences, and industry requirements.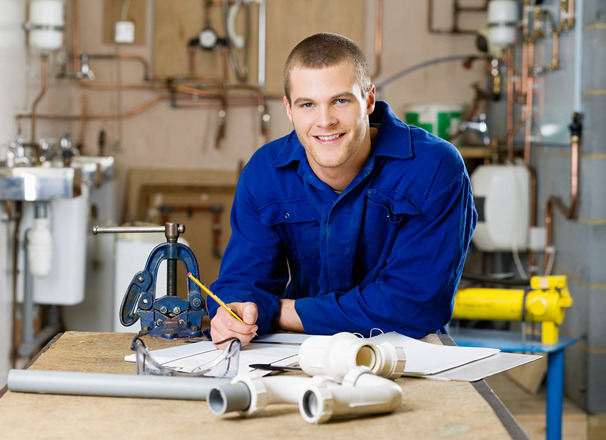 The information available worldwide doubles every few years, and technology—especially information technology—is part of virtually every workplace. As a result, employers value knowledgeable employees who are committed to lifelong learning.
Being a successful learner starts with having a positive attitude towards learning
A positive attitude lets you relax, remember, focus and absorb information as you learn. You're ready to welcome new experiences and recognize many different kinds of learning opportunities. And when you can see opportunities, hope increases.
Take Eileen, for example. Eileen has recently enrolled in college, even though it's been 20 years since she wrote a paper or studied for an exam. However, in the 15 years that she has stayed home to raise her children, Eileen has mastered stress and time management skills, teamwork skills, budgeting skills and more. She has developed online skills, read a lot, chaired community committees and coached several soccer teams. Based on her experience, she knows she can polish up her report writing and study skills and do well in her program.
What are your learning goals?
What would be some of your learning goals? Write down what you need to or would like to learn in these areas:
Do you stay open to learning opportunities? Do you believe that you're able to learn new things?
The importance of a positive attitude: an employer's story
"Education, experience, knowledge, and personal compatibility are factors our company takes into account when we hire tradespeople, construction workers, and support staff," says one manager at an Alberta utilities company.
"An individual with good personal skills can always learn the technical side of the job. The employees who stand out the most have great attitudes toward the company, are comfortable working with minimal supervision, are safety conscious, and are full of energy."
Use this exercise to explore your attitudes and beliefs about learning. Put a check mark beside the statements that are true for you:
Learning opportunities
Formal classroom learning can be important and valuable, but it's only one of many learning opportunities that are open to you. You can learn:
At work
On your own
From mentors and role models
From co–workers and friends
Online by using search engines, following blogs, downloading podcasts, taking a class, etc.
Through magazines, journals, newspapers, videos, broadcasts
By volunteering
By teaching others what you know, which helps you improve your skills and insight
Through seminars, workshops and courses
By attending classes at an educational institution, in person or online
More than ever, learning is for life. All kinds of learning opportunities are just a "click" or a conversation away. A positive attitude and a belief in your ability to keep learning will help you enjoy the process and discover many opportunities along the way.