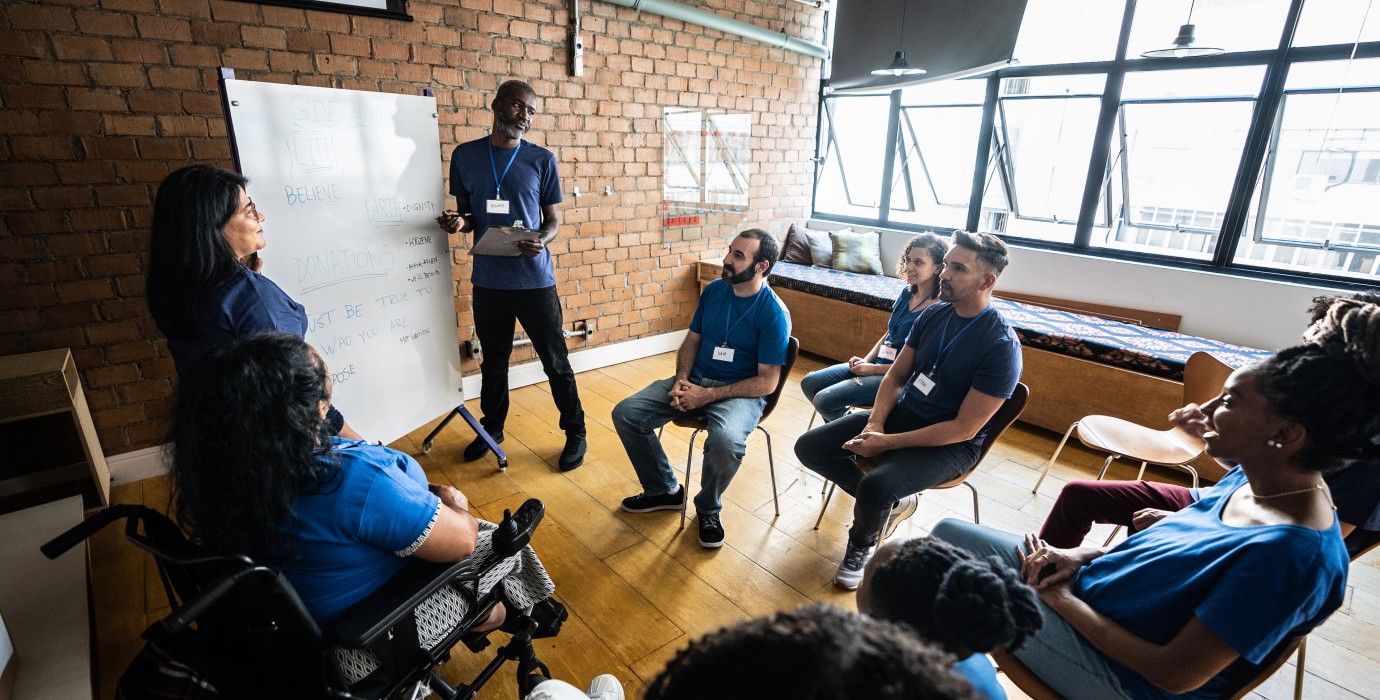 Training for work is easier when you think about the way you learn.
If you know your learning style, you can choose the training that's right for you. Knowing your learning style is an important step.
People learn in different ways. People learn with their eyes, by seeing. They learn with their ears, by hearing. And they learn with their hands, by doing.
For example, you may want to learn how to grow a pumpkin. If you learn by seeing, you may read a book about pumpkins. Or you may go on the computer and watch a video.
If you learn by hearing, you may talk to your neighbour—the one who grows the big pumpkins! Or you may ask the salesperson at the garden centre.
If you learn by doing, you may just plant the seeds in the dirt. You will learn what happens as the seeds grow.
All of these ways are good ways to learn. But it's important to know how you like to learn. You will learn better if you know what way is best for you.
Example of how a person likes to learn
Don knows that he needs training to be a carpenter. But he wonders what kind of training is best for him.
Don thinks about his learning style. He thinks about how he likes to learn. When Don was a boy, he loved to listen to books read aloud. But Don had trouble with tests at school. So his big sister made up silly songs that contained the answers for him. That way Don remembered the answers for his tests.
Don decides that he needs to learn by hearing.
Don knows his learning style. Now it's your turn. Do you know your learning style? If you don't know, you need to decide. 
Now you know how you learn. It's time to go to your next step. It's time to decide what kind of training you need.