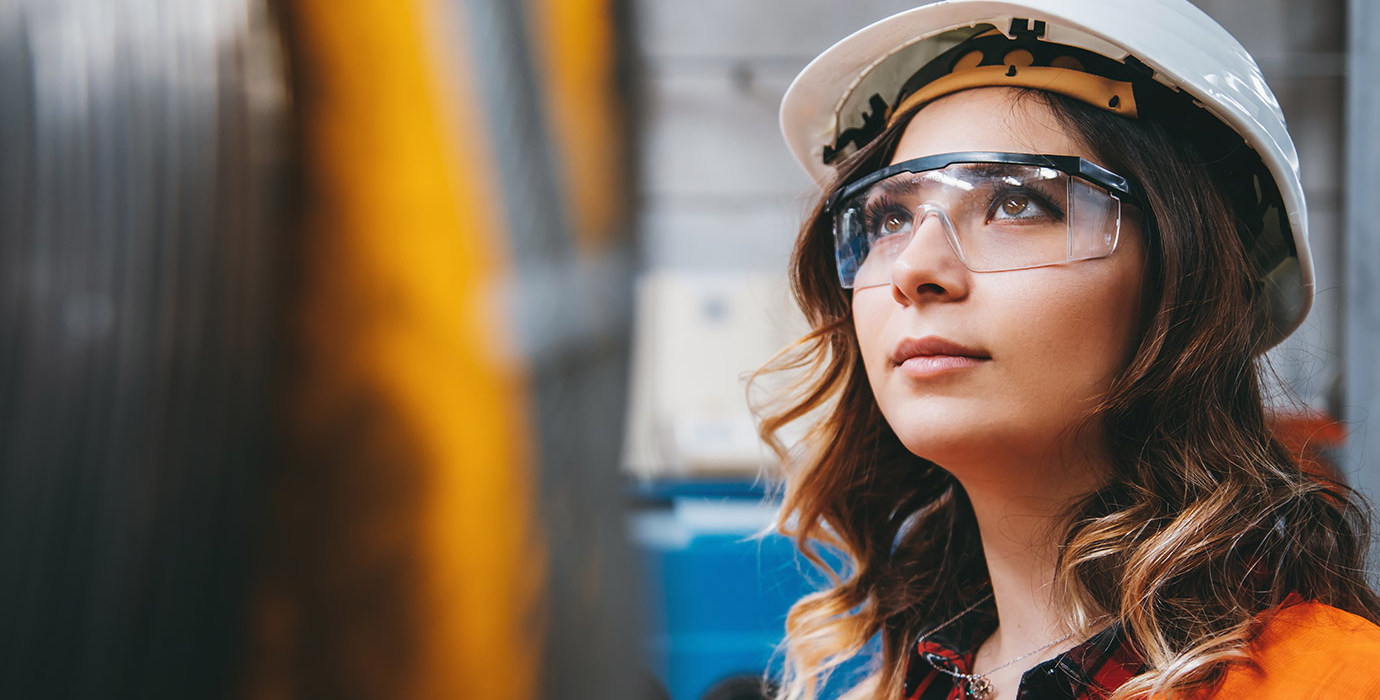 Gender imbalances in many occupations in Canada have declined over the last 20 years—but they're still significant.
This article addresses traditional, binary gender issues experienced by women and men. For context on transgender and non-binary individuals, see Working With Employers to Place Sexual and Gender Minorities.
Men continue to dominate trades, transport, and equipment operator occupations. Women still hold most of the jobs in sales and service and in non-professional business and finance roles. While they've gained ground, women are, even now, underrepresented in science, technology, engineering, and math (STEM) fields, professional business and finance occupations, and legal occupations.
Gender diversity practices usually focus on supporting women in entering male-dominated fields. However, opening doors for men who want to enter female-dominated occupations also leads to visible fairness and positive social change.
The role of employment counsellors
As a counsellor working to place clients in roles that suit their goals, interests, and abilities—regardless of gender—you can help employers to:
Appreciate the benefits of a gender-diverse workplace
Recognize the challenges that workers in a non-traditional occupation may face
Consider best practices for hiring, retention, and creating an inclusive environment
Benefits
Employers have a legal responsibility not to discriminate based on gender. However, some may consciously or unconsciously resist disrupting the status quo in occupations that are dominated by one gender or the other.
As a counsellor, you can help set the stage for change by highlighting ways that gender diversity in the workplace can benefit businesses, workers, and society:
Research shows that gender diversity on executive teams is linked with higher profitability.
Gender-diverse teams are often more knowledgeable and innovative.
Because they include a variety of perspectives, diverse teams can better serve diverse clients.
For women, non-traditional occupations often offer opportunities for higher pay and status.
Those looking to enter a non-traditional occupation often have a real passion for and dedication to the work.
More male participation in traditionally female-dominated jobs may increase the status, credibility, and pay associated with those jobs.
Increasing participation of male workers in non-traditional occupations may help to address labour shortages—for example, in nursing and other female-dominated healthcare occupations with high-growth projections.
Closing the wage gap and increasing female workforce participation could add significantly to the Canadian economy.
Increasing the number of women in non-traditional occupations may promote safer work environments.
Challenges
As well as preparing your clients for the hurdles they may face in a non-traditional occupation—one where 75% or more of the workforce is of the opposite gender—you can encourage employers to be aware of these challenges and offer support where necessary.
Some issues are gender specific. For example, women are more likely to encounter sexual harassment, feel pressure to prove themselves, and struggle to balance work with childcare and other domestic responsibilities. Meanwhile, men may be more likely to face stigma and a lack of support from family and friends if they work in a female-dominated field.
However, other challenges faced by men and women in non-traditional occupations are the same. They may:
Feel like—and be seen by co-workers as—a token hire
Stand out in ways that make them uncomfortable, especially if the job is not going well
Feel isolated or have trouble relating to co-workers and feel excluded from conversations and social activities
Not have access to mentors or role models they can relate to
Best practices
"By sharing and celebrating the success stories of people who have been historically underrepresented in an industry, more people are likely to see themselves doing that work and consider exploring it as an option."

—Women Building Futures
As you build relationships with employers who want to diversify their workforce, you may be in a position to advise them on employment practices that benefit workers of all genders.
Recruiting and hiring
Gender stereotypes often play a role in determining whether candidates feel welcome to apply for a job as well as how applicants are screened and evaluated. However, some employers and workers worry that diversity initiatives will result in hiring decisions that "check a box" instead of being based on merit.
You can help employers manage concerns about perceived bias toward either gender. Let them know that simply reviewing hiring processes to make sure they are clear, fair, and transparent will put them on the right track.
Here are some examples of specific strategies you can suggest to reduce gender bias in hiring:
Review job ads for gendered language. Use inclusive language in describing traits, such as "competent," "dedicated," and "creative." Avoid stereotypically gendered words like "competitive," "dominant," and "leader" (masculine), or "support," "understand," and "interpersonal" (feminine).
Be aware of unconscious bias. Consider using a blind application screening process, where the person reviewing applications sees a number instead of the candidate's name.
Standardize interview questions. Ask the same questions in the same order and use predetermined criteria to score responses.
Retention and advancement
Retaining employees in non-traditional occupations can be challenging, especially in the trades and other male-dominated fields. When placing clients in non-traditional occupations, counsellors may need to consider employers' willingness to back up diverse hiring with policies that support genuine inclusion.
For employers looking to promote greater gender diversity with less turnover, you can recommend the following best practices:
Implement clear policies for workplace harassment. Recognize that the spectrum of sexual harassment and gender discrimination can range from sexist jokes to physical assault.
Consider providing targeted diversity training to middle managers. To lower resistance, focus on how gender stereotypes negatively affect both women and men.
Encourage all employees to call out non-inclusive behaviour such as inappropriate comments.
Make sure policies for parental leave are gender-neutral, and encourage men to take parental leave. Statistics Canada reports that the retention rate for mothers and fathers with young children is now equal, partly because parental leaves reduce barriers and discrimination faced by mothers.
Recognize that women still handle more domestic and family responsibilities than men. Offer flexible work arrangements to accommodate them.
Encourage leadership, both male and female, to model work-life balance. Examples include taking vacation time, going home at the end of the day, and not emailing outside of business hours.
Provide subsidized childcare if possible.
Promote peer support and mentorship, in person and through online networks.
Be transparent with information on pay scales.
Make sure that performance evaluation criteria are clear and objective.
Identify specific criteria for promotions, and communicate them clearly to all employees.
Encourage women to pursue leadership positions, and support them through mentorship and networking opportunities.