We are the Junior Forest Rangers
                     and this is Our Future. Our Responsibility.
The idea of a "Ranger Assistant Program" began in 1964. The goal was to offer young people an introduction to various aspects of forestry in Alberta and create an opportunity for transition into the newly formed forestry school at the Hinton Training Centre. With that in mind, Dr. Peter Murphy started the program which became the Junior Forest Rangers (JFR) in 1965.
What is JFR?
The JFR program is an incredible summer employment opportunity for high school students in Alberta, as well as post-secondary students or graduates from across the country (and beyond). JFR is a provincially run program under the Wildfire Management Branch in the Ministry of Forestry, Parks, and Tourism. We have up to 9 crews stationed in the 10 different forest areas across the province. Each crew consists of a Crew Leader, Sub Leader, and 6 Crew Members. Our crews live on an Alberta Wildfire base, and every day they take part in a wide variety of hands-on work projects and educational opportunities. For a general overview of the JFR Program, check out the 6 W's of JFR
JFR Program Objectives:
1. To give members an opportunity to develop career skills in natural resource management.
2. To perform useful and meaningful project work in natural resource management.
3. To promote personal development, inter-personal development and leadership skills.
4. To give members career awareness by providing opportunities to meet natural resource professionals and visit their worksites.
5. To engage and explore traditional practices from elders and community leaders, including traditional medicine harvesting, ceremonies and protocols.
Meet the Team
The JFR program's headquarters are located in Edmonton, AB. We are a team of three with support from the ten different forest areas. 
JFR Program Specialist - Trevor Nichols (He/Him)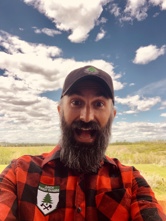 Hi! I have been involved with the JFR program for a total of 7 years. I started in this position in 2016 and it has been an incredible journey. I have a lovely wife, two awesome daughters and two doggos, am a huge bird nerd, love video editing and wildlife photography, avid hiker/camper, and play D&D. I love my job as I get to include many of my hobbies into different aspects of JFR. I have met so many incredible people in this program and continue to do so every year. If you have any questions, feel free to reach me at trevor.nichols@gov.ab.ca. Hiy Hiy!
JFR Program Supervisor - Kim Edwards (She/Her)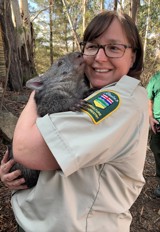 Hello there! I have been working in Wildfire Management for almost 20 years. Something that I love about my job is the diversity of work I get to participate in. Everything from supporting the JFR program, to teaching wildfire courses, reviewing wildfire policies, and working on wildfires.  I've had the opportunity to assist with wildfires in several provinces and countries as far as Australia, which was such an amazing experience and one I will never forget! I have been supporting the JFR program for 10 years now! I love seeing the JFR crew members arrive in Hinton for their first week of training, when they are unsure of what the next few months will look like, and then at the end of their work period, seeing how much they've grown and found their place in the program. In my time off from work, I enjoy gardening, hiking, bird watching, photography, and exploring different cultures and countries. Looking forward to meeting you!
JFR Program Assistant - Anika Wirtanen (She/Her)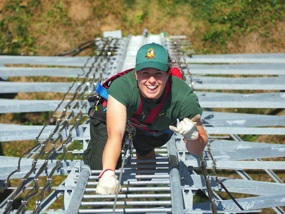 I am always stoked to be a part of the JFR team! I am a huge fan of climbing, dogs, specialty coffee, D&D, and camping. I hold a bachelors in science with specialization in paleontology, so I eagerly stop to investigate every rock I meet.  I am a former JFR crew member, crew leader, and completed my first year as the JFR program assistant in 2022 so this program holds a special place in my heart. Junior Forest Rangers is a way to make life long connections and I cannot wait to continue learning and meeting folks!
Crew Leaders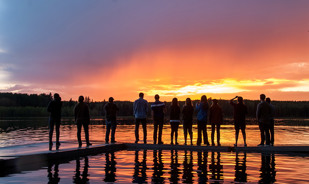 Each year we hire 14 - 18 Crew Leaders and Sub Leaders to supervise and support our Crew Members through the summer. Check out our staff for the 2023 leadership team here.