Each season we hire 14 to 18 leaders from various backgrounds who are qualified and enthusiastic. Please join us in welcoming our 2023 leaders!
---
Calgary
                                       Leader - Maddie (she/her)                      Sub-Leader - Jessica (she/her)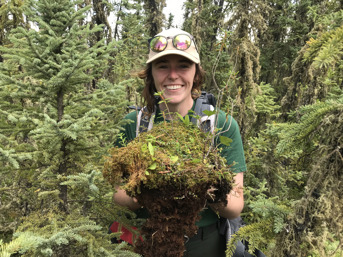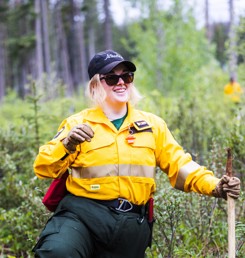 Maddie: My name is Maddie, I have made my way out west starting from Ontario (call it Funtario if you will). To give you a bit of my background, I Studied Tourism as well as Ecosystem Management at Fleming College. My other experience has been working with Ontario Parks as a student ranger doing Nature Education, and Maintenance of Parks. Since covid, I have spent lots of time travelling across Canada and I am excited to be back so close to the Mountains!
Jessica: Hey, my name is Jessica, and I have spent the last few years in Alberta working for Wildfire as a dispatcher. I just graduated with a Bachelor of Arts degree in Law, Crime, and Justice and will now be attending Law School next fall! I look forward to spending the summer outdoors and sharing my love for fire, coffee, and the radio with everyone!!
Fort McMurray
                                     Leader - Eaden (He/Him)                    Sub-Leader - Konnor (He/Him)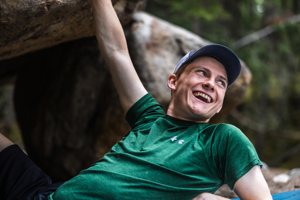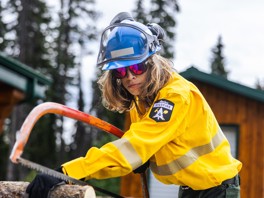 Eaden: I am excited for an action-packed summer with everyone and especially my Fort McMurray Crew! This will be my first year involved with JFR and I am looking forward to the fun things up and coming. I love to be active and, in the outdoors. Some of my interests are fishing, hiking and hockey. I am looking forward to meeting all of you soon!
High Level
                             Leader - Stephen (He/Him)                         Sub-Leader - Steven (He/Him)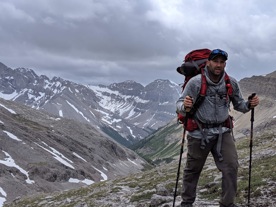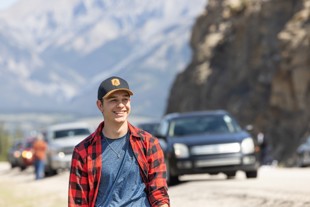 Stephen: My name is Stephen, and I'm the High Level Crew Leader with 15 years of work experience from Wild-land firefighter to social work. I enjoy helping employees advance their careers and influencing strategic to improve to thrive in the future. 
Steven: Hey! I am so excited to join the JFR team for my first year! I am originally from Ontario, so I am thrilled so start a new adventure. I am so excited to explore and gain new knowledge from everybody and make long lasting connections. I love learning, exploring, travelling, the outdoors, all sports (especially basketball, ultimate frisbee, and volleyball), and music. I cannot wait to learn new things and gain new experiences with the JFR program!!
Hinton
                                                         Leader - Faith                   Sub-Leader - Shafir (They/Them)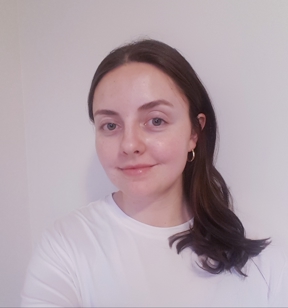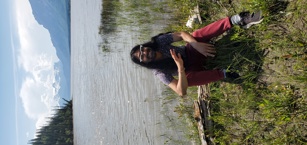 Faith: I am very excited to be one of the JFR crew leaders this summer! I was born and raised in High Prairie, Alberta and now I live in Spruce Grove. After I graduated from high school in High Prairie, I was not quite ready for post secondary, so I moved to Australia and New Zealand for two years where I backpacked around, and worked at hostels, farms, hotels, and other odd jobs! When I finally flew home, I applied to NAIT in Edmonton and now I have my diploma in Conservation Biology. I love to go swimming and spend the day at the beach, I like yoga, board games, capture the flag and movie nights.
Shafir: Hi, I'm Shafir and my pronouns are they/them! I'm in the home stretch of the Bachelor of Child and Youth Care program at MacEwan University in Edmonton. I try to spend a lot of time outdoors and share those passions with young people and their families – when my mom emailed me about the opportunity to plan and run a 7 week work and educational program around natural resource management I knew I was going to have a great summer. Thanks mom, haha. I'm eager to spend time this summer doing plant IDs with the crew members.
Lac La Biche
                  Leader - Zetta (She/Her)                                Sub-Leader - Mackenzie (Mack) (Any pronouns)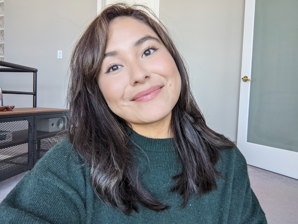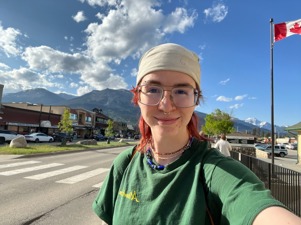 Zetta: My name is Zetta (she/her) and I am a third year returning leader from Gift Lake Metis Settlement. I heard about JFR through my faculty at the University of Alberta in 2021 and have developed highly valuable skills and connections every summer since then. I am currently in school for a combined degree in Secondary Education and Native Studies, hoping to teach high school English Language Arts. My hobbies include podcasts, puzzles, learning about animals, rock balancing, café hopping, going to the movies and so on. This summer, I am most excited to collaborate with other crews on projects.
Mack: I am so excited for this summer and to be a JFR crew leader for the first time! I first heard about the program when I was younger and only eligible to be a member, so getting to work on the other side now planning workdays, events and fun activities for the members is very cool! I am currently going into my second year at NAIT in the Forest Technology program and in the future, I hope to work in different National Parks and spend a few summers as a wildland firefighter. Some of my hobbies include quadding, dirt biking, writing, camping and binge-watching TV shows. I love being, and working, in the outdoors and so I feel this job is the perfect fit for me!
Peace River
                                           Leader - Sandy (She/Her)     Sub-Leader - Isabelle (Izzy) (She/Her)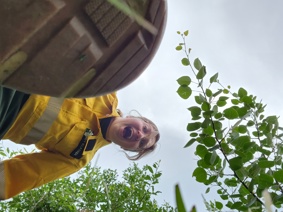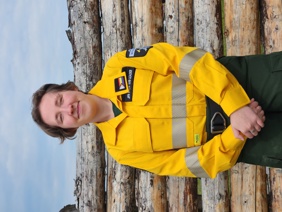 Sandy: My name is Sandy. I am a recent graduate with a Bachelor of science degree in biology, and double minor in Spanish and Anthropology. I was a JFR subleader last year and had to come back for a second season because of the amazing people I met. I will take any opportunity to check out some cool plants, a passion of mine. Also, mountains are better than beaches. 
Izzy: Hey, I'm Izzy. I'm a student of environmental science and I'm entering my final year at Concordia University in Edmonton. This is my first year with the program -- the variety in work projects really caught my eye when I was browsing the alis website for summer jobs. Aside from work and school, I like slurpees and just hanging out. Looking forward to a great summer! 
Rocky Mountain House
                                       Leader Justin - (He/Him)                   Sub-Leader - Christensen (He/Him)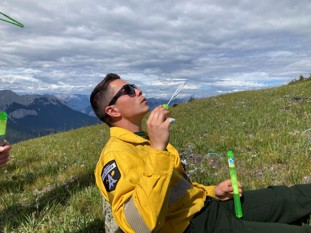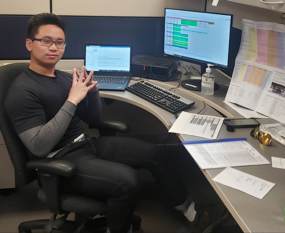 Justin: Hey all! My name is Justin, I am the Rocky Mountain House Crew Leader for the 2023 JFR season and I am looking forward to my second year with the program. I am competitive, curious, and passionate about learning. I love backpacking, hunting, fishing, cooking, hammock camping, bushcraft (especially fire making), and recently began learning to sew so I can create my own gear. I recently completed my B.Ed degree through the U of A and am excited to joining my wife in the teaching profession this fall! I am looking forward to learning with and about my crew as we enter what is bound to be an exciting, challenging, and unforgettable JFR season!
Christensen: Hey everyone, my name is Christensen and I am so excited this summer to develop my outdoor skills, like building fires, and growing together as a team! This is my first time joining the JFR but after being here a short time I can confidently say it the most fun you'll have while working! I have a Bachelor of Biological Sciences, minor Chemistry, been a swim instructor, life guard, and have previously worked with butterflies and mantises. My hobbies are playing the piano, combat sports like boxing, playing videogames and any water activities like swimming or paddleboarding. Can't wait to create awesome memories and develop life long skills with y'all!
Whitecourt
Left: Leader -  Brandi (She/Her)  Right: Sub-Leader - Kat  (She/Her)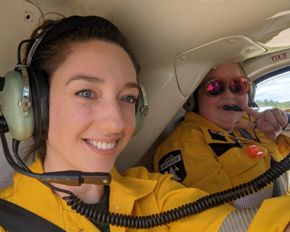 Brandi: Good Day! I'm a new leader to the JFR program this summer. I first heard favorable things about JFR through a good friend of mine years ago. I felt like this summer was the right time to combine my previous experiences in outdoor recreation and environmental sciences, with my goal of teaching in alternative secondary education. So here I am!
Outside of work I have too many hobbies for time to allow, but favorites include snowboarding, kayaking/paddle boarding, playing disc golf, and building my tiny home.
Kat: My name is Kat. I'm from St. Albert, and I'm currently in school for forestry at NAIT in Edmonton. I found out about the JFR program by going through the program back in 2020 as a member. It was such a great experience and it also helped solidify my decision to go into forestry as my future career. I enjoy learning new languages and learning about different cultures. I'm looking forward to meeting you all!!
---
Curious about what we look for in our leader candidates? Read more about the role here! 
Want to get involved? Our leader job postings open in early December and will be found on our applications page. We are no longer accepting applications for the 2023 season. Thank you to everyone who showed interest!