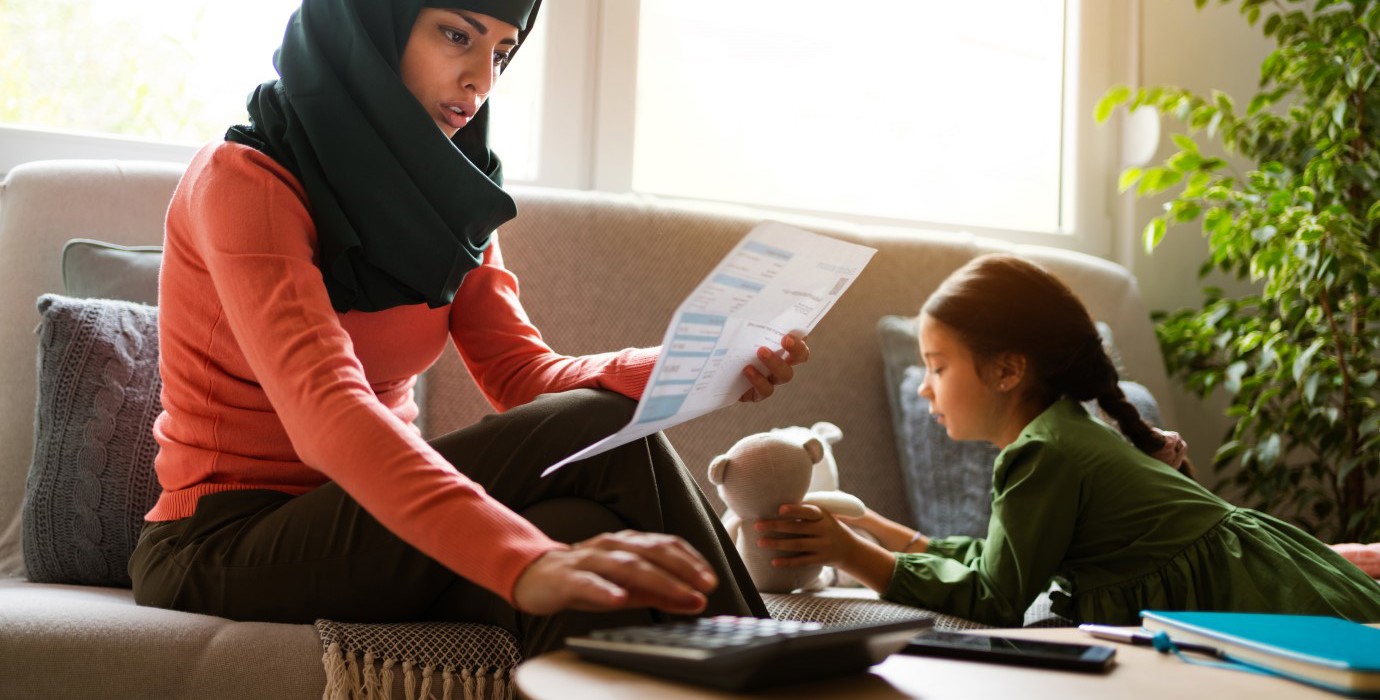 If you have young children, you'll have to make child care arrangements. It's a good idea to start looking for the right child care well before you go back to school.
As you look at your options, think about what your children will need and what you'll need.
How old are your children?
What hours of care do they need?
Where is the care located? Is it close to home? To your school? To your children's school? Which one works best?
How are they going to get to the place of care?
How much does it cost?
Are you eligible for a daycare subsidy?
What are the late charges? (Some daycares charge as much as $10 for every 15 minutes you're late picking up your children.)
Can someone else pick up the children?
If you choose a person instead of a daycare centre to look after your children, what are his or her emergency back-up arrangements?
Your child care options
Depending on what you want, what's available, and what you can afford, there are a number of options.
Ask your partner or spouse to help more with child care.
Have someone come into your home while you're away.
Take the children to someone else's home.
Organize a child care co-operative with other parents. This usually involves sharing the babysitting among the parents.
Take your child(ren) to a licensed daycare centre or a licensed day home. A day home is a private home licensed by the government.
Use the lunch and after-school care program at or near your children's school if it's available. You could also arrange for lunch at a daycare centre or in someone's home.
You may already know which one of these options you prefer. But don't make your decision without checking into other choices. You may find a good arrangement that you hadn't considered before. Once you make child care arrangements, you'll still need to have back-up or emergency plans. What will you do if your children are ill or your regular caregiver is on holidays? Maybe you could arrange for a neighbour, relative, or friend to look after your children in a pinch.
Finding child care
Start with people you know. Ask friends, neighbours, relatives, and acquaintances. Do they know any good licensed daycares or qualified child care providers? Some of these people may be interested in providing care themselves.
Some schools have daycare centres on campus for staff and students. Be sure to check out this option early. Campus daycares tend to get booked up even earlier than other daycares. Some have very long waiting lists. If your school doesn't have a daycare or you can't get in, maybe other students are interested in babysitting part time. Check with student counselling or the student employment office. Look for notices on bulletin boards around campus. Sometimes local grocery stores have community bulletin boards as well. Many public health centres have a "mom and baby" or "mom and tot" support group that could help you find someone. You can also check out your community newsletter or newspaper.
The Alberta Supports Contact Centre has a list of child care centres, family daycare agencies, and licensed family day homes. They will also be able to tell you if you'd be eligible for a child care subsidy. They can tell you about emergency child care and after-school programs. 
Check with your child's school or the local school board to see what programs are available.
Inquire at existing daycare centres or day homes, local churches, and public health centres. Some of these facilities may not provide child care services. However, they may still be able to recommend people or services.
You might also want to consider advertising for child care. It can be paid advertising or free. Put notices for babysitters in local stores, high schools, places of worship and community halls. Put ads in community newsletters, college newspapers, and local newspapers. The best way to find child care is to let a lot of people know that you're looking.
Making the right decision: What to look for
You've been searching for a while. Now you have some child care options to consider. Some seem like they might actually be right for you and your child. It's a good idea to check out more than 1 option. You'll probably need more information before you make your final decision. You'll want to visit the potential caregivers in their homes and check things out. If you're considering a daycare centre, you'll want to go to the centre and talk to the staff. You have a right to ask potential caregivers questions so you can make the best decision.
Don't take the first thing that comes along and seems OK. Shop around a bit before you finally make a choice. How do you decide what's best? Make a list of the things you want to find out. Include any questions you want to ask and things you should look for during the visits. There will be things you want to tell the potential caregiver about your child. Talk about what you expect as a parent. Write things down. It may seem strange to go with paper and pen in hand. But in the long run, it will save you time and effort. It will also show that you mean business and are serious about your child. You'll feel more confident that the choice you make is the right one.
Here are some basic things you should look for:
Is the caregiver warm, friendly, consistent, firm, and caring toward children? Does he or she seem genuinely interested in children?
Does the caregiver know what children of different ages need and want? For example, does he or she know that babies have many physical needs and school-age kids need to have lots of activities?
Is the general atmosphere of the home or daycare centre good? Do the children and caregivers seem to be relaxed and happy? Are the caregivers paying attention to the children?
Is the potential caregiver serious about taking on the job? Is he or she in a stable situation? Is anything unusual going on in his or her life that could make him or her unable to care for your children? Having to adjust to new caregivers is hard on children.
Is the home or daycare clean and safe?
Is there enough space for children to play, eat, and sleep comfortably? Is there a safe place to play outside?
Does the caregiver charge reasonable rates? Phone around to get prices before your interviews.
Questions to ask potential caregivers
When you're interviewing potential caregivers, tell them what you expect. Give them a little information about your child. Tell them about his or her personality, interests, likes, dislikes, and fears. Talk about any special problems or needs. Does your child have allergies? Does he or she take medicine? Let them know about the rules you'd expect them to keep. Maybe you want to limit television or make sure your child doesn't eat candy. Talk about how your child will be disciplined. If they'll be providing care in your home, tell them about the rules you have there.
Narrow your choices. Then take your child to visit the daycares or babysitters you're still thinking about. Pay close attention to how your child reacts to the caregivers and the place itself. If there are other children there, how does he or she react to them? It's normal for your child to feel uncomfortable at first. If you think one visit with your child isn't enough, arrange a second visit. After that, you should have a pretty good idea how you and your child feel.
You will want to base your final decision on the information you've collected. You also need to weigh how you feel and how your child feels. At first, your child may not want to go to the place you've picked. Give it some time. Many children do get used to things and are happy to go to the babysitter or daycare centre. If your child still doesn't want to go, or you feel uncomfortable, you may want to reconsider your choice. It's OK to listen to your instincts and look for other arrangements.
Nobody can look after my child as well as me. Have you looked and looked and still not found the right place for your child? Is it because none of them are right? Or is it because you really don't want to leave him or her? Yes, you want to go back to school and pursue your goals. But your heart is telling you that you should be at home with your child. These mixed feelings are normal.
Many parents who go back to school (or work) feel a sense of loss. They may feel guilty. They wonder what they'll be missing. It's OK to have those feelings. They won't last forever. You are still your child's mother or father. You will still spend time with your child. And because that time is even more important to you, you will both enjoy it more. You will have the most influence on your child's life. Even if your child becomes attached to a babysitter or daycare worker, he or she will still love you the most! If you're a single parent, it can be hard to juggle school and children. You may feel like you have no time for yourself. Try to make some time. Like other parents, you may want to talk to someone when you're having troubles or feeling guilty or worried. Take a break with a friend, a classmate in the same situation or a family member. These people will help you keep things in perspective. It could mean the difference between feeling discouraged and feeling brave and adventurous.
Parenting and caregiver supports
Provincial Family Resource Networks (FRNs) provide parents and caregivers with information on health and safety, discipline and communication, and choosing child care. Contact a centre in your area for more information.
Child care tips
Make child care arrangements well before classes begin. If possible, try them out ahead of time.
Tell everyone you know that you need child care. Tell them the arrangement you prefer. You never know who might come up with a good suggestion.
Arrange back-up child care for emergencies and holidays.
As you're interviewing possible caregivers, pay attention to how your child reacts. Notice whether there are other children. Pay attention to how the place "feels."
If you feel comfortable with your choice, your child will probably feel the same way after getting used to the change. You may choose to allow extra time for your child's goodbyes the first few times.
If your child really seems unhappy and you feel something isn't right, look for something else.
Stay in touch with your babysitter, daycare, or afterschool staff. Ask how things are going. Be sure to drop in unannounced once in a while to see for yourself.
Ask the questions you need to ask. Don't be afraid to find out what you need to know.
Don't feel guilty or let your kids make you feel guilty. Deep down, know that both you and your child will benefit from this experience. Your child is learning to be more independent. And you are growing as a person.