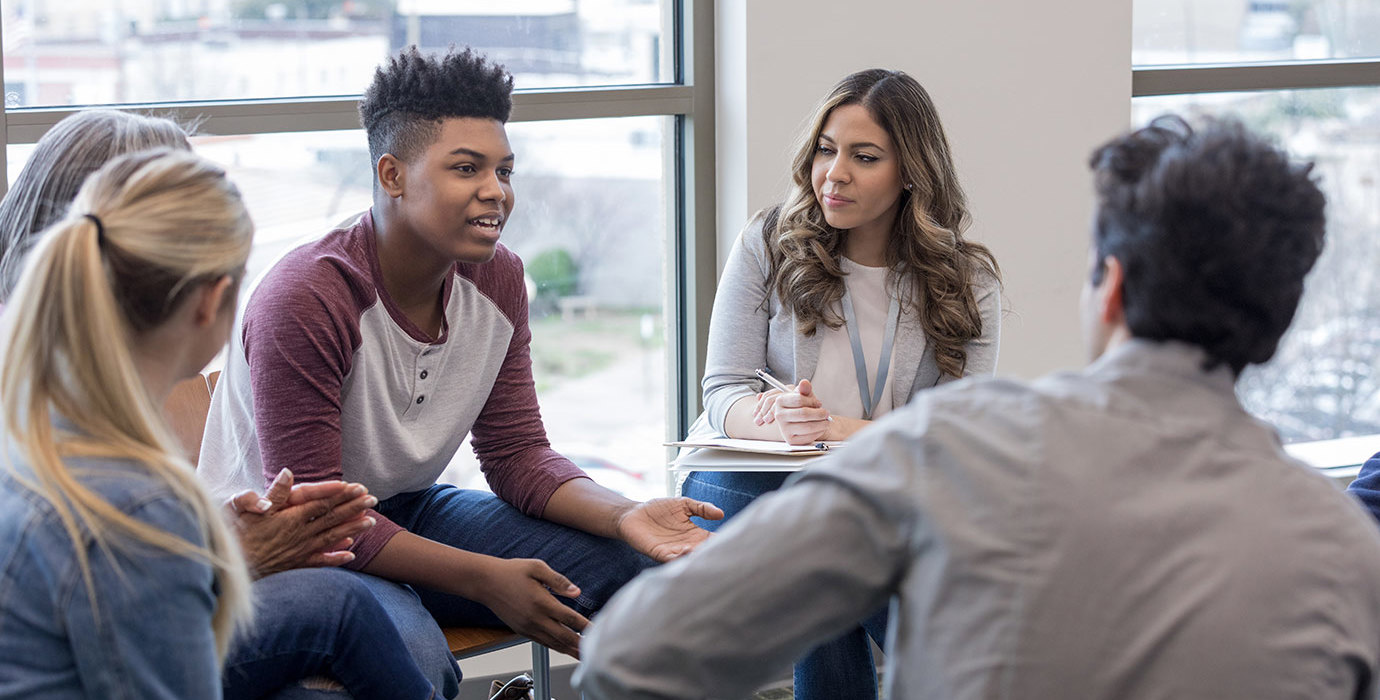 iStock.com/SDI Productions
Career counselling is a vibrant and growing discipline. It is also complex, building on the core competencies and craft of other counselling professions.
This is an interdisciplinary professional development resource for counsellors who help people from diverse groups manage change and recognize their potential. It draws upon best practices, established research, and the experience of people with a variety of backgrounds.
Professionals in career development and related fields were asked how they help clients recognize and build on their strengths. They were asked what ideas they would like to pass along to other counsellors.
In the materials gathered here, the term counsellor is used to refer to professional career educators, career advisors, and career practitioners in both the public and private sectors.
Taking time to know clients—"To help clients build on their strengths, you need to know their strengths, and that means taking time to get to know them."
Key client groups
This resource is structured around 9 key client groups. For each group, the articles offer 3 types of information:
Important context. This includes any relevant terms and a legislative history where appropriate. It also includes an overview of common characteristics of this client group and barriers and challenges they may experience.
Effective counselling practices. This includes relevant theory, models, and approaches. It also includes advice about the client group's pre-employment needs.
Practical employment counselling advice. This includes tips for helping this client group find employment that is meaningful and fulfilling as well as advice for how to work with employers.
One of the client groups, people with disabilities, includes 4 separate subgroups with unique needs.
Many of your clients likely belong to several of these groups. You may also work with other client groups not represented here. Each of your clients is unique, and you will want to customize your approach to the needs of each person.
How to use these materials
As a tool for reflection
These articles encourage you to reflect on your own beliefs, assumptions, and ways of helping people from diverse populations and backgrounds. The theories and practices presented may provide food for thought and inspire you to try new career counselling approaches or coaching practices.
Building client relationships—"Put clients first, work collaboratively, be respectful, build trust, and don't judge."
As an aid in client interaction
This resource recommends a client-centred, strength-based focus. In counselling clients from these diverse groups:
Clients are the best resource about themselves. Go to them first for clarification and information.
Work collaboratively with clients. The process should always be about them, and they should always know what is happening.
As a way to build hope
As counsellors, we are called to instil a sense of hope and vision in our clients. Optimism is infectious and builds momentum. It creates a supportive space in which clients can take action toward their future. Pessimism and despair, on the other hand, are paralyzing. They keep people from making meaningful changes in their work and lives.
In hope-focused counselling, you intentionally look for and help clients discover hope. Weaving hope through counselling interactions offers extra energy and support to help clients move forward.
As a starting point for professional development
These articles may help you apply and extend your existing skills and knowledge. Where they introduce new theories and approaches, search online and in the professional literature for further insights and information. Share and discuss with your colleagues. Remain on the lookout for new methods, beyond those introduced here, that will benefit your clients.
While the career development strategies and practices here address a wide range of circumstances and situations, they have limitations. They are designed to be a career counselling reference and do not try to address deeper behavioural, learning, or medical issues that may underlie your clients' experience. If your clients have issues beyond your career counselling scope, refer them to experts.
It is important to build and maintain relationships in your local community and across your discipline. Consider your clients' needs in a holistic way. Knowledge of other community agencies and their mandates can help you make informed referrals. Doing so makes sure that your clients receive well-rounded support to address basic needs, get in-depth counselling, and find more help. Building a professional network and sharing your expertise are also powerful ways to help you grow, both personally and professionally.
These materials are just the starting point. Consider keeping a personal list of these and other relevant articles, ideas, and best practices for the diverse groups you want to serve.