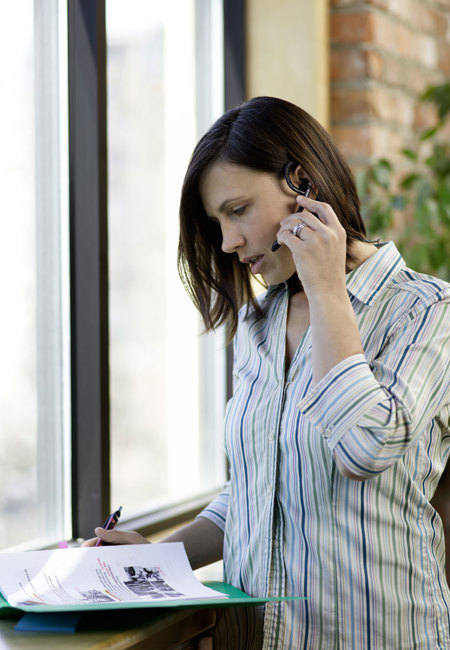 Dealing with job loss is one of the most stressful things a person can face. When you've just been laid off, making decisions is likely the last thing you feel like doing.
All the same, certain issues must be dealt with promptly—usually within 1 to 4 weeks of your layoff.
If your layoff came as a shock, it's best to avoid making sudden decisions on your own. Ask someone you trust to help you through this stage and give you objective, level-headed feedback and support.
There are 5 basic things you need to take care of within the first few weeks of your layoff:
Severance (what happens when the employer ends your employment) and settlements (what the employer offers as compensation)
Your Record of Employment (ROE)
Employment Insurance (EI)
References
Financial planning
1. Severance and settlements
Your employer may offer you a severance or settlement package. Try to resist any pressure to accept the package immediately. Follow these suggestions before you agree to or sign anything:
Find out what the employer is offering you. If possible, get it in writing.
Find out what you are entitled to. Review your employment contract, if you have one. If you had a permanent job, chances are the terms of your severance package must comply with Alberta's Employment Standards Code. For more information on the Code:
If you think you may have lost your job due to discrimination, you may wish to contact the Alberta Human Rights Commission.
Weigh the pros and cons of the employer's offer on items like:

Does the package include interim health or life insurance benefits? Does is have the option to pay for continued coverage?
Pensions and payouts. See 5. Financial planning.
Outplacement supports. Services like individual counselling can help smooth the transition to your next job.

Be prepared to negotiate. For example, your package may not include transition supports such as career or personal counselling. Try to negotiate a larger payout so you could purchase these services.
If you think your employer may not be offering you a fair package, contact a lawyer with experience in labour law. The Law Society of Alberta offers a free referral service. When you have reached an agreement with your employer, ask for a signed document. Make sure it clearly stating the terms and conditions of your layoff.
2. Record of Employment (ROE)
You need an ROE to apply for Employment Insurance (EI). Most employers are required to provide you with an ROE within 5 calendar days of paying you for the final time. If you haven't received your ROE within 14 days of your final pay, contact Service Canada.
If you're planning to apply for EI, you'll need an ROE from every employer you worked for in the previous year. Even if you don't apply for EI now, you may need your ROE later.
3. Employment Insurance (EI)
File your EI claim as soon as you are laid off. Do this even before you receive an ROE and even if you are still being paid by the employer. The sooner you apply for EI, the sooner your claim can be processed.
You can file an EI claim online or in person at your nearest Service Canada office.
4. References
Ask your former employer, manager or supervisor if he or she would be willing to provide a reference. Some potential employers require references from co-workers and clients. You may also want to ask these contacts for their support.
Although your next employer will probably prefer to contact your references by phone, it's still a good idea to ask your former employer for a letter of reference.
5. Financial planning
It's important to find unbiased financial advice when you're deciding how to handle your pension or severance payout. Many people who offer financial advice are also selling banking and investment products. As a result, their advice often supports the products they are selling. Before you meet with a banker, broker or mutual fund salesperson, it's wise to do a bit of research:
Check out up-to-date financial planning information at your local library or bookstore.
Contact an organization like Money Mentors. Money Mentors is an Alberta-based, not-for-profit financial counselling service offering budgeting help and unbiased financial advice.
For any decision about your severance payout, you'll also need to consider:
The tax implications
The effect on your eligibility for EI
The insurance coverage you may need to replace group plans
Your retirement timeline and needs
Your long-term financial goals.
When you're between jobs, living within your means is more important than ever. The following suggestions can help you stay on track:
Take stock of your assets. Include income from other family members, emergency funds and savings.
Review your expenses. How far will your income stretch to cover your costs?
Think of ways to reduce your regular living expenses. For example, talk to your banker about consolidating your debts or reducing your mortgage or car payments.
Check out the budgeting advice and money-saving tips available at Money Mentors.
You may not have a severance package or, aren't eligible for EI. You may have no other resources, such as family support or investments or savings. If this is the case, you can apply for Income Support through Alberta's Income Support program.
When you're dealing with job loss, taking care of first things first will help you make the right choices for yourself and your family. Then you'll gradually begin to feel like you're in control of your life again. You'll be ready to move towards the next phase of your career.