Life is a state of constant change. Sometimes the change is positive, sometimes negative. Try these ideas to make the most of the changes in your life and career.
When a career move means leaving behind favourite people and familiar surroundings, most people have mixed feelings. This is true even when it's a change you want. Whether you're moving in a new career direction or going back to school, see if these ideas help you manage the changes in your life.
Understand the nature of change
Managing change starts with understanding it:
Change has an upside and a downside
Change rearranges the furniture. You can't create or respond to change and still sit in the same place. When you create change, you often need to find new ways to respond to old situations. But it's a trade-off. You also get to explore new situations and new aspects of yourself.
Change can be unpredictable
Change takes you out of old habits and into the unknown. You can never be sure you're going to like the changes you create in your life, even when they feel positive. You can't be sure that friends and family members are going to like the change you create, either. Moving from the known into the unknown takes courage.
Change invites you to trust yourself
Change means learning to act in ways that may be new to you, including:
Trusting your feelings
Accepting the fact that you deserve to improve your life
Knowing and acting on your values, needs and preferences
Allowing yourself to make mistakes and learn from them
Letting go of your need to control the outcome of your decisions
Rania had to take a 2-year leave from work to care for her mother, who was ill. Although it was a stressful time for her, she found out some important things about herself. She realized she liked helping elderly people and decided that it was a career path she wanted to investigate further. She talked to several people in the health care field who had treated her mother. She also did some online research about occupations in the health care field. She decided to focus on becoming a massage therapist.
Rania discovered that many of her personal characteristics fit those required to work as a massage therapist. She knew she was caring, patient, physically strong and had good communication skills and a sensitive touch. Rania found out that there were many training programs offered for massage therapy in Alberta and that job opportunities in this field were expanding. She read the education requirements and knew she would enjoy the courses. When Rania completes her training, she is planning on either becoming self-employed or working in a clinic.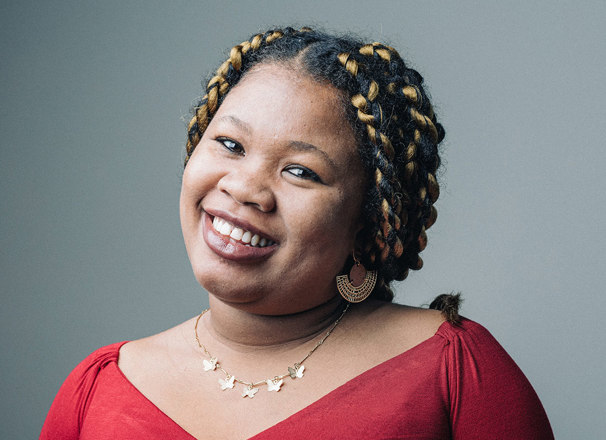 Make the most of change
Coping well with change takes time, energy and patience. Try these strategies to help you manage the changes in your life and work:
Learn to use the career planning process
Career planning is an ongoing process that helps you create and respond to change. It urges you to take control of your life and work. Career planning involves knowing who you are and what you want, exploring your options, making decisions and developing effective action plans.
Use what worked in the past
You've experienced change in your life. For example, you may have coped with a serious illness, left home, married, changed jobs, had a child, or lost a loved one. Think about what you did that helped you cope. Did you talk to friends, read self-help books, or go for walks? Could some of the same strategies help you now?
Rely on your support network
Your support network includes the people who:
Care about you no matter what you do
Recognize and appreciate your skills
Challenge you to do better
Come through in a crisis
Listen to your problems and concerns
The people you depend on or talk to may not be the same people who care about or challenge you. Make a list of all the people who help you in one way or another. Call them when you need their support. Allowing your friends and family to support you will also help them come to terms with the changes you're dealing with.
Send yourself positive messages
You can be your best friend or your worst enemy—it depends on the messages you give yourself. Do you put yourself down or mentally give up, thinking "I can't..." or "If only... " or "I'm not young or old or smart enough to…"? Instead, practise turning negative thoughts into more positive ones.
Turn "I really blew it. How could I have been so foolish?" into "I made a mistake. What can I learn from this?"
Turn "I'm so clueless—I can't do anything right," into "Next time this happens, I'll know what to do to get it right."
People who live an active, balanced life with a variety of interests and supports, who stay current and involved in life, are usually able to respond to and cope with unplanned changes much better than those who do not.
Learn how to manage stress
The following suggestions can help you reduce the stress that comes with making a career move:
Set priorities. Some things like housework and yard work may have to be done less often or with a less critical eye.
Eat well, get enough rest and get regular exercise. Good health helps you manage stress effectively. Even basic exercise like walking helps to work off tension.
Share your troubles and ask for help when you need it.
Have fun. Laugh a little. Make time for activities you really enjoy.
Give yourself time to adjust to new situations. If you have a choice, don't overload yourself by trying to make too many changes all at once.
Appreciate yourself. Work on thinking positively.
You can manage change
It's okay to feel uncomfortable, overwhelmed, nervous or any other way you're feeling about change. Understanding change and using strategies to handle the ups and downs can reduce the stress of going in new directions. Many people find that making changes in their life is one of the most difficult things they've ever done. The good news is, it can also be one of the most rewarding.