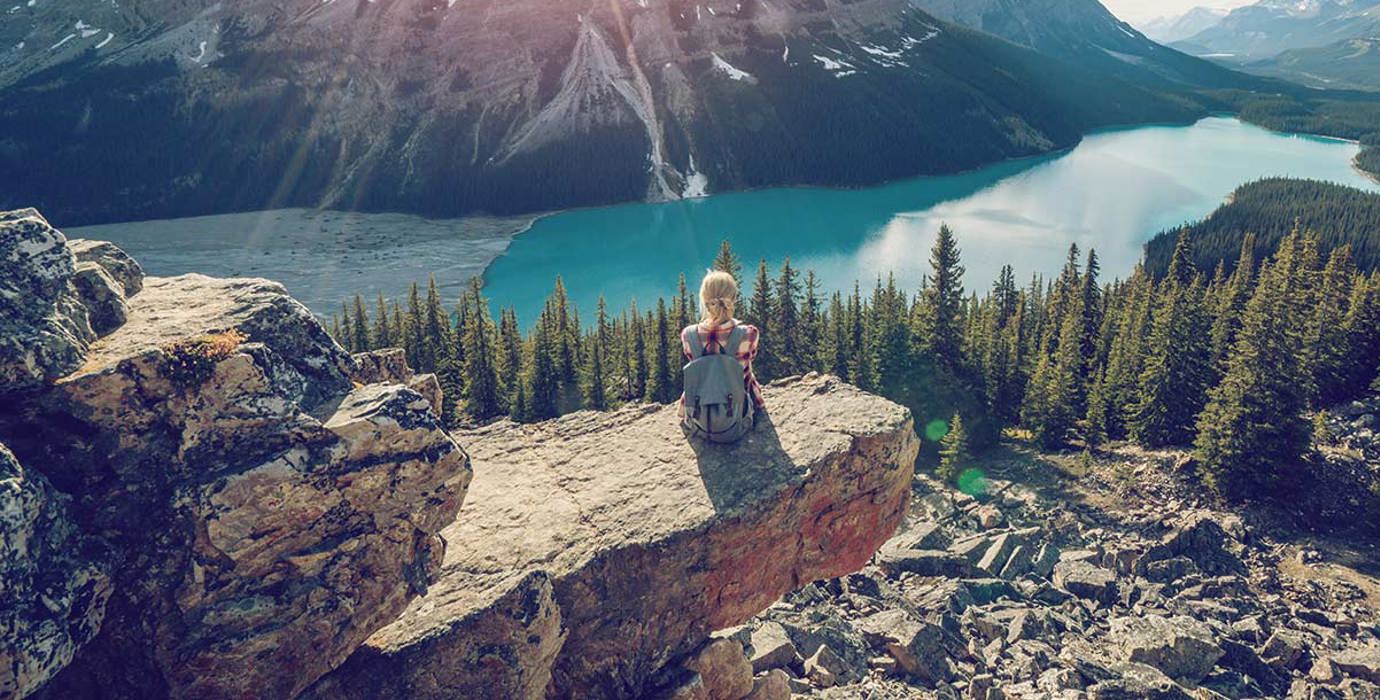 iStock.com/swissmediavision
Whether your career goal is to master a trade, run a company, or be the glue that holds a team together, it won't happen overnight. Acquiring the skills and knowledge to accomplish your goals is part of your lifelong career journey.
Most successful people map out a 5-stage path as they advance in their careers. Discover what these stages are, how to achieve them, and when you should advance to the next level.
Jump to:
Stage 1: Prove your value
As you begin your career, you'll have a lot to learn. In your first few jobs, you'll need to follow instructions and ask questions to make sure you're helping your organization reach its goals.
To prove your value, you'll need to be alert, focused, and hard-working. This will allow your co-workers and managers to see they can depend on you to get the job done.
At this stage, take a hard look at yourself and those around you to figure out what traits you need to succeed. You may decide to take self-assessment tests or work with a career coach to help you succeed in this stage and plan for the future.
Once you prove—to yourself and to others—that you can do well, you're ready for the next stage of your career.
Stage 2: Learn to collaborate
Once you know how to do your job well, your colleagues will recognize that they can count on you. In this second stage, you're learning to join forces with others.
A good collaborator works well with other people. That means you not only discuss problems and issues with your colleagues, but also come up with solutions. For example, if you notice something isn't functioning well, you consult with your co-workers and come up with a better process.
At this stage of your career, you're also developing your people skills. You're learning how to talk to other people about workplace challenges without creating bigger problems. And you're discovering that people from different backgrounds have interesting and relevant observations about workplace issues.
Positive people skills are key to any great career. Developing these skills will turn you into a leader people can trust.
Stage 3: Grow as a leader
So far, you've learned to become good at your job and build strong relationships with your colleagues. Now you're ready to lead.
Although you may not have reached your dream job, this is an exciting stage of your career. You have some clarity about your work and you're gaining momentum.
You don't need to be a supervisor to be a leader. Leaders exist everywhere within an organization. The key to leading is to share the knowledge and insights you've gained, rather than hoarding them for yourself. By teaching others, you're making those around you stronger and more successful. This means you can achieve more as a team. Focus on developing good communication skills—they will allow your team to better understand what you're teaching them and why.
Leading can be hard for some people, but learning how to train and trust others is crucial to your career success.
Stage 4: Build your reputation
Now that you've learned how to share your knowledge to make your team more successful, it's time to build your reputation and help a larger community. Depending on your profession, you may decide to take part in an industry organization or become a shop steward for your union. You may even choose to bring your leadership skills to a new employer. Keep your eyes open for opportunities.
One of the hallmarks of this stage in your career is that you begin to share your expertise with larger groups. You may find yourself:
Speaking at conferences
Volunteering with community organizations
Consulting for clients
Creating a professional blog or podcast
Answering professional questions on social media
There are many ways to build your reputation and share what you've learned with others. Your goal at this stage is to be trusted for your expertise. If you're trusted, people will come to you for advice and to share their own knowledge and insights. This creates new opportunities for you and your career to grow.
Stage 5: Fulfill your life goals
It's important to stay focused on long-term success. At this stage in your career, you've built a reliable income and learned how to create opportunities for yourself. Some of your professional relationships may have developed into deep personal friendships.
Now that you know what you're capable of, you have the luxury of focusing on opportunities that bring you the greatest enjoyment and fulfillment.
That could mean leaving a legacy by becoming a mentor, starting a new business venture, taking a risk within your company, or helping your children start—or inherit—a business. For others, pursuing personal enjoyment may mean diving into a passion project. It could also mean cutting back on work and spending more time with family or on leisure activities.
This stage of your career is all about having the luxury of choice, developed through persistent effort and solid career planning. Now is the time to use your hard-earned expertise and reputation to find fulfillment in whatever form is most meaningful for you.
Where are you in your career?
Understanding what stage you're in and what stage you're working towards is an important part of keeping your career on track. It helps you set SMART goals and stay focused. We all want to get to that point where we can fulfill our life goals, but it takes hard work and dedication to get there. To find success, however you choose to define it, you'll need to plan, take risks, and let yourself feel uncomfortable at times.
Your career journey will likely span over half a century, which means some of these stages may take a decade or more to achieve. You may also find that you're happy and satisfied staying at certain stages a little longer. It's your career, so set the pace that's right for you. Just be sure that you're not holding yourself back because of fear.
As you advance toward each new stage, you'll make mistakes. But you'll also learn from those mistakes—every failure presents an opportunity for you to grow and improve. And when you do reach that next stage, the time and effort it took will give you the wisdom and maturity to appreciate your achievements even more.