Guide
Work Search Basics Companion: Step 4
Looking for work? The fourth step is to apply for work. Track your progress through Step 4 with this handy guide.
This is a companion guide to the Work Search Basics article.
The article explains the reason for each step. We recommend that you read the article first. Then, use this guide to track your progress during your work search.
Use these links to go to the other guides in the Work Search Basics Companion series.
Step 1: Prepare for your work search
Step 2: Find job opportunities
Step 3: Create your work search tools
Step 4: Apply for work
Step 5: Ace your interviews
Step 6: Stay positive while you look for work
Step 7: Wrap up your work search
Work Search Basics Companion: Step 4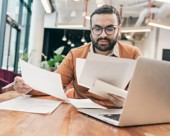 Find out how to submit a job application that gets through applicant tracking software screening and impresses employers.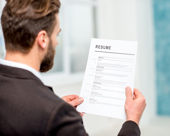 You've completed your resumé and cover letter. Now it's time to decide how to send them to the employer.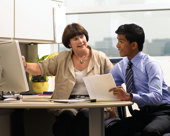 Employers use job application forms as a screening tool to decide who will get an interview. How you fill out the form can influence whether or not you eventually get hired.
Congratulations! You have successfully completed this guide.