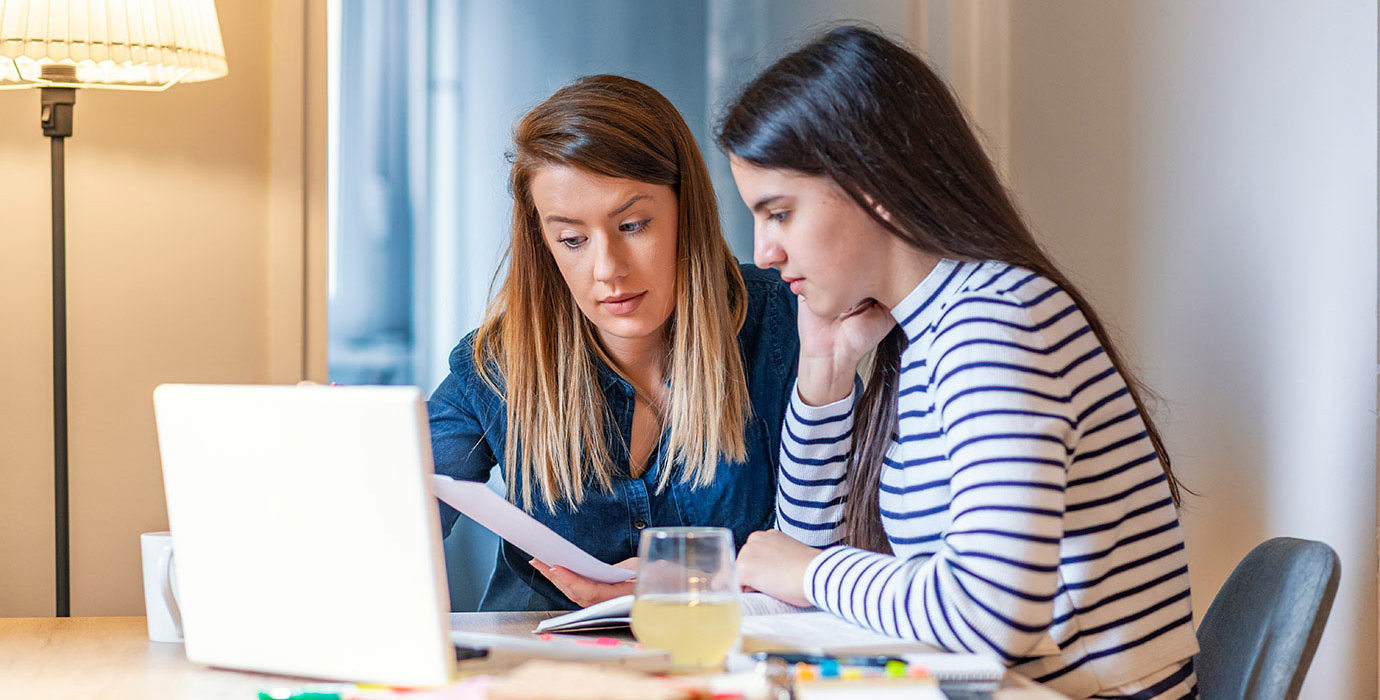 Did you know that parents are the greatest influence on their teens' career choices? As a parent, you play a key role in helping your teens succeed. In fact, you are their head coach.
Coaching is about being an ally, helping your teens realize their ideas and goals and make decisions. A coach is a guide, a helper, a supporter, an encourager, and a partner.
Becoming a career coach and ally means:
Helping your teens find their passions and explore their interests
Helping teens set challenging but achievable career goals
Tapping into your networks to connect your teens with people, resources, and opportunities that match their interests
Encouraging teens to "try on" careers by volunteering in the community or through work experience or job-shadowing
Recognizing and rewarding teens for their efforts and successes
Supporting teens in their career-related choices and through their mistakes
Building on positive career-related experiences in your life and theirs
Here are some strategies you can use to support your teens in making well-informed career decisions.
Stay up to date on the future of work
The world of work has changed a lot in the past few decades. Technological advances and evolving ways of working present new opportunities—and challenges—for teens as they plan their future.
As your teens' coach, you will need to stay up to date on the changing career landscape, especially if you've been part of the workforce or in your chosen occupation for a long time.
While some traditional career planning advice stands the test of time, much has changed. You may need to research new workplace trends, find out about emerging occupations, and discover which industries are expected to have the greatest demand for workers.
For example:
Artificial intelligence and automation will eliminate some jobs and create others. Career experts advise youth to develop "future-proof" skills that will still be in demand as processes are automated.
Technological and social changes are creating new occupations. For example, just a few years ago, the growing field of social media marketing did not exist.
Awareness of climate change and environmental concerns are driving growth in the green economy.
The retirement of the baby boomers is creating a high number of job vacancies, especially in leadership roles. Goods and services for seniors will also be in demand.
Instead of working in one occupation, youth today can expect many job changes in their work lives, in different occupations and industries. It will be important for your teens to say flexible and responsive to change and new opportunities.
Traditional 9-to-5 jobs are giving way to less conventional ways of working, like part-time, temporary, and gig work. The COVID-19 pandemic has also accelerated the shift to remote work.
Education and training paths are less clear cut. Instead of training once for a specific occupation, youth today must be prepared for ongoing learning and reskilling throughout their careers.
Tune in to your teens' concerns
Your teens may be facing some of the same concerns and challenges that you did when you were young. For example, they may:
Be unsure about how they want to live their lives
Fear that they may not find satisfying work
Worry that making the wrong choice now will affect them for a long time
Feel unable to talk to you about what's going on in their lives
Be afraid that they won't have time to find themselves and discover their passions
Not have been exposed to enough occupations to know which appeal to them
But surveys suggest that today's youth also have some new concerns:
The choices available to them have increased dramatically—but so has the amount of information they have to sort through. The process of navigating career planning and the job search can be overwhelming.
Because of the rapid pace of change, many young people feel unprepared for the job market when they graduate.
Job postings often include high application requirements, even for entry-level jobs. Many young job seekers fear that they will be rejected because they lack experience.
While some young people welcome the flexibility of less traditional ways of working, like gig work and part-time work, others are concerned that less traditional ways lack security.
With increasing costs of living and the prospect of less stable income, financial concerns play a more significant role than ever in the career planning process. Many young people worry that they may never be able to buy a home or retire.
Make career planning an ongoing conversation
Career coaching is an extended process. Once you have the conversation started, it's important to keep it going to show that you're interested—and there to help.
Keep career and life planning top of mind. This makes it easy to find learning moments with your teens.
Take advantage of up-to-date online career-related resources, like articles, TEDx talks, podcasts, and courses.
Bring discussions about interests and career choices to the kitchen table.
Use time spent in the car to ask your teens about their interests and activities.
Get involved in an activity with your teens. For example, consider volunteering together.
Make a list of occupations of interest. Each month, select an occupation to explore and discuss it with your teens.
Explore areas of interest to your teen—music, books, websites, movies, sports, art, nature, technology—take note of what interests your teen. Use these areas as starting points for career-related discussions.
In career coaching your teens, aim to help without "helicoptering," or hovering over their every move. Find a balance—encourage and support your teens—without clearing every obstacle away or making decisions for them.
Be a good role model
One way to support your teens is to offer them your own experience. Model good career planning. For example:
Think about your own career journey. Analyze the career and life paths you chose and think about what you learned from your experiences. Share these experiences with your teens when the moment is right.
Talk with your teens about positive work experiences you've had. This sends the message that work can be meaningful and enjoyable.
Let your teens see that life is a combination of hard work and enjoyment. Balance is important.
Show your teens how to embrace change and try new things. Show them that it's fine to take risks and that lifelong learning and skill development are important.
Show your teens that it's okay to make mistakes—in work and in life. Share how your own mistakes have helped you learn and grow.
You're an important role model for your teens. Your actions, words, and the way you carry yourself speak volumes about your values and opinions.
Parents need allies too
Navigating the process of connecting with your teens and understanding career planning is a challenge. You'll quickly realize that as you act as a coach and ally for your teens, it is also important to find coaches and allies for yourself.
Allies come in many different forms. Some will be with you for a long time. Others will help with a specific situation.
You can find allies among the people who play a major role in the life of your teen—coaches, teachers, guidance counsellors, friends, family, elders, religious or community leaders, or even other parents. Create school and community connections. Attend advisory meetings and keep in touch with your teens' teachers. You can also find helpful people at the nearest Alberta Supports Centre.
Think about which of your allies could help you:
Learn about the career planning process
Help your teen prepare for the world of work by learning about career planning. Career planning is a lifelong process, but most people follow the same 4 steps over and over again, building each time on life experience gained.
The following articles have been developed to help you coach your teens through the 4 steps of the process: