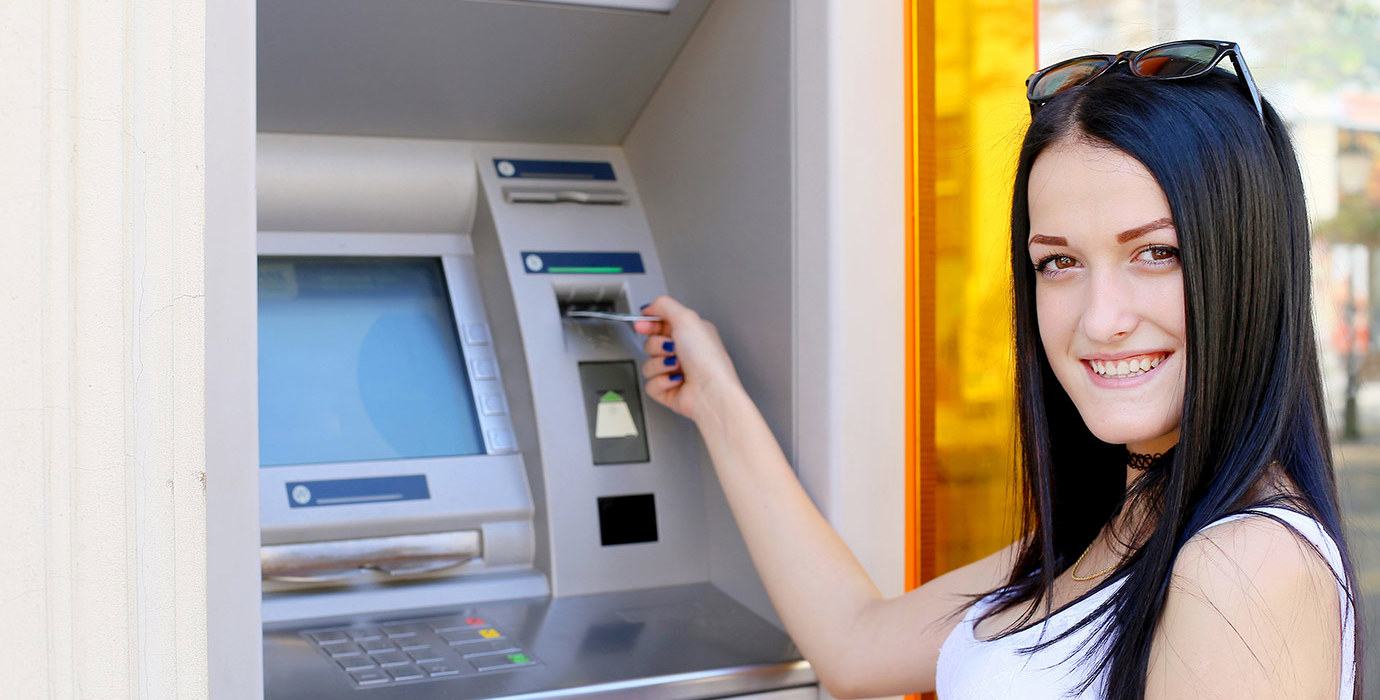 Once you're on your own, you may find you're spending money faster than you thought you would. Use the resources on this page to explore ways to put more money into your bank account and keep it there.
Jump to:
Open a bank account
Once you have government-issued identification, you can open an account at a bank, credit union, or other financial institution. An account is useful because it:
Keeps your money safe
Allows you to cash cheques for free, compared to the high fees at cheque-cashing outlets
Gives you access to cash at no cost, as long as you use your bank's automated teller machine (ATM). (You may pay a small fee if you use another bank's ATM.)
Allows you to join programs like Edmonton's EmpowerU, which can double the money in your bank account, or Calgary's Matched Savings for Youth, which will pay you $4 for every $1 you deposit
Provides you with a debit card that you can use for free at stores, which ensures you don't spend more than you have in your account
Allows your employer or a government support program, such as Student Aid or Alberta Supports, to deposit money directly into your account
Besides, how can you grow your bank account if you don't have one?
Here's how to choose the best kind of account for you:
Visit several banks to find the best deal for the type of account you want. Service charges can make a difference to your balance at the end of each month. Compare them and ask if they can be waived. Some banks offer reduced or no fees for students.
Visit the Government of Canada's Bank Accounts page to find out about different kinds of accounts.
Use the Financial Consumer Agency of Canada's Account Comparison Tool to help you compare different accounts.
Check out online banks, as they often don't have service charges and sometimes offer free use of cheques.
Avoid cheque cashing and payday loan companies. These services cost a lot of money. Check out the Payday Lending tip sheet to learn more. Or discover how these companies feed their bank accounts with your money in this online Shady Sam: Loan Shark.
Be careful with credit cards
Credit can be useful but using too much of it means that the money you spend now becomes harder and harder to pay off. That's because credit card companies charge high rates of interest. A 20% rate means that if you don't pay off a $1,000-purchase for 6 months, it will cost you an extra $104.26. And that's only if you stop using your credit card after you've spent the $1,000.
Also avoid taking out cash advances on a credit card. Like cheque cashing and payday loan companies, a cash advance costs a lot of money.
Instead, keep that money for yourself by using the debit card from your bank. If the debit card doesn't work for online purchases, ask your bank about prepaid cards. These look like credit cards, but you use them more like gift cards—you can only spend what you load up on them.
File your income tax
Even if you aren't working, your income tax return and notice of assessment will prove your income level. Some government programs and benefits require this proof before you can access certain benefits. These include:
You can file your tax return at any time of the year. Call 211 or visit 211 Alberta to find an agency that will help you do your taxes.
Find income sources
If you plan to support yourself with a job, see Look for Work, including the extra resources for youth. You can also pick up small gigs to put a bit of extra money in your pocket.
But not all income comes from working at a job.
If you're going to school, you may qualify for living expenses through student loans and bursaries, through training support, or through a Registered Education Savings Plan (RESP) account that may have been set up for you. Find out more at Pay for Your Education.
If you have a disability, someone may have set up a Registered Disability Savings Plan (RDSP) account for you or you may be able to access other funding supports.
If you're having trouble getting a job or paying for food and a place to live, you may qualify for Income Support. To find out if you qualify, call the Alberta Supports Contact Centre toll-free in Alberta at 1-877-644-9992 or book an appointment at an Alberta Supports Centre near you.
If you are getting support from Children's Services, have received their support in the past, or are currently in care, you may be able to get financial help as you start to support yourself. You and your caseworker will put together a transition plan.
Learn how to budget your money
Once you've figured out where your money will come from, the next step is to create a budget. Your budget is a month-by-month plan for how you'll manage your money. Having a budget puts you in charge and helps you keep more of your money.
A budget starts with some basic questions:
How much money do you bring in each month?
How much are your monthly living costs, like rent, food, transportation, and school costs?
Do you spend more money than you earn, or is there some left over at the end of the month?
If you have money left over, what will you do with it? For example, will you pay off a debt or save for a holiday?
If there's no money left at the end of the month, what could you do to make your money go further?
Think about how you can save money. Are you buying things you don't actually need or that don't help you achieve your goals? For the things you do need, are you paying more than you need to? Maybe you can buy them used instead of new, wait until they go on sale, or access special discounts.
Play the Money Magic game to learn budgeting tricks and the pitfalls of impulse buying.
Resources to help you budget and manage your money
These websites and publications will give you tips for managing your money and help you resist the urge to splurge: