When you're looking for work, you're marketing a product to potential employers—and that product is you.
Quinn found a job they were interested in through alis job postings. They read through the required job qualifications, duties, and personal attributes. They made a list of the qualifications and attributes they had that matched those in the job posting, along with relevant experience.
Using this information, Quinn contacted references and updated their resumé following the format suggested on the employer's website. They listed experience and education at the beginning and included volunteer activities that were relevant to the position. They wrote a covering letter explaining why they would be a good choice for the position, pointing out the skills they had that matched the personal attributes required for the job.
The job ad indicated that the resumé and covering letter could be sent as attachments by email. Quinn emailed a resumé and covering letter the day before the due date and asked for a return email to indicate the documents were received. In preparation for an interview, Quinn also gathered proof of education and made sure their portfolio was current.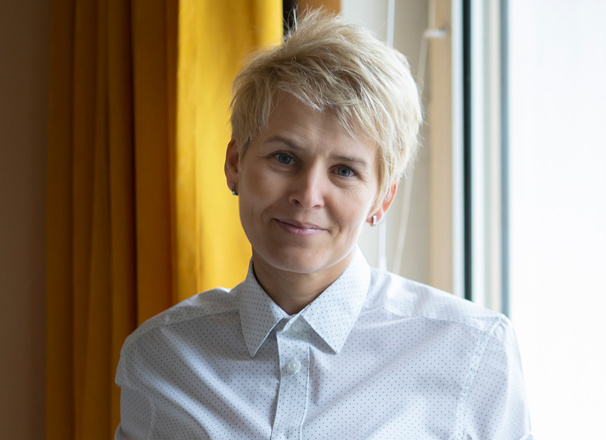 iStockphoto/Vladimir Vladimirov
Before you begin marketing yourself, you need to:
Once you know your product and your target market, it's time to take the next step.  Present your skills, experience, and other qualifications using marketing strategies to show that you're the best candidate for the job.
Create effective marketing tools
Any contact you have with an employer is a marketing tool. These can include:
To create great marketing tools, you'll need to:
Think like your market—understand what the employer is looking for.
Tailor your marketing tools—like your resumé or your interview skills—to reflect what the employer is looking for.
Present your product effectively.
1.  Think like your market
Imagine you are an employer who needs to fill a position. Before you start recruiting, you decide what kinds of qualifications your ideal candidate would have. You describe these requirements in the job posting.
You may receive hundreds of applications for the position. Some will meet your requirements; many won't. How do you decide who to interview? You'll probably screen the applicants by sorting them into 3 groups:
A — those who show that they exceed all your requirements
B — those who show that they meet all, or most of, your requirements
C — those who do not show that they meet your requirements
You may end up looking at dozens of resumés or applications from people in group A. If necessary, you'll look at group B too. You'll screen them again by choosing the ones that are:
Easy to read and error-free, reflecting the ability to do high-quality work
Tailored to the job, clearly highlighting the relevant qualifications you've asked for
Good at describing the relevant qualifications using the same or similar keywords to those in your job ad or posting
Think like an employer. It will help you understand what the employer is looking for. You can then emphasize those qualities, attitudes, and qualifications in your marketing tools.
2. Tailor your marketing tools
To market yourself effectively, it's essential to tailor your marketing tools. This means developing resumés, cover letter, interview preparation, and other tools so you can:
Reflect the needs of each position you apply for.
Show each employer you have the specific qualifications they're looking for.
Show that you place a high priority on each employer's needs.
This approach helps your resumé, application, interview, and other marketing tools stand out.
3.  Present your product effectively
Employers may first meet you in person, on paper, or online. In each case, you may have only a few minutes to make a positive impression. To market yourself successfully, you should:
Do your research: 

Find out everything you can about the employer, the position, and the industry.

Know what you have to offer:
Be prepared:
If the first contact is on paper or online, remember to:
Check for mistakes:

Make sure your resumés, cover letters, and emails are free of spelling and grammar errors.
Ask friends or family to proofread your work. Don't rely on your computer's spell-check tool. It may not catch missing words, frequently repeated words, or errors in usage.

Be concise. Keep: 

Resumés to 3 pages or less
Cover letters to 1 page 
Emails to 1 screen or less

Be clear: 

Put your most important qualifications or information first.
Organize the information in an easy-to-follow order.
Use headings in your resumés.

Make it easy to read. Use:

Plenty of white space,
Bulleted lists 
Standard fonts between 10 and 14 points.

Be professional: 

Use a friendly but business-like tone.
Do not use text-message language or online acronyms, such as TTFN or LOL.
Do not use emoticons (typed symbols such as smiley faces).
Use the following tips to present yourself effectively in person:
Look professional: 

Find out how people in this workplace usually dress.
Make sure your clothes are clean and pressed.
Pay special attention to your grooming.

Act confident:

Keep your head, back, and shoulders upright but relaxed.
Smile and make eye contact.
Learn how to shake hands.

Be positive:

Leave any emotional baggage about past interviews or bad work situations at the door.
Know what you have to offer and what employers are looking for. It will help you target your marketing tools and present your product—you!—with confidence.