All employers need their employees to have specific skills. Some skills—such as being able to adjust to change—are essential in every workplace. Other skills are work-specific. They are required for a particular job.
Take time to figure out which work-specific skills you already have and learn to describe them accurately. Prospective employers will be impressed with the skills you bring to the job. And you'll have a better shot at getting the work you want.
Along with work-specific skills, you also need core skills to do well at any job. Core skills are essential, basic skills. They transfer with you from job to job throughout your career.
What are work-specific skills?
Work-specific skills are technical. You learn them at school, in a training program, or at work.
Work-specific skills relate to the technical things you need to do on the job. They are the skills you need to do the tasks your job requires. For example, a computer programmer has to know how to write computer code. A dental hygienist needs to know how to clean teeth. A carpenter needs to know how to read blueprints and measure materials.
Here are some other examples of work-specific skills:
Using a specific software program
Driving a forklift
Operating a cash register
Arranging flowers
Work-specific skills can be unique to a particular job, company, or industry. You'll need to update your skills as your work changes. And you'll need to learn new skills as new technologies or procedures are introduced.
How do you learn work-specific skills?
Earn credentials
You can learn work-specific skills through education or training that helps you earn a credential. As you learn, you'll earn a certificate, diploma, trade ticket, or degree—depending on the program you complete.
Consider what work-specific skills you can gain from these different types of learning:
Krista had always wanted to do work involving computers, but many of the computer service technician positions she saw advertised required formal training and certification that she didn't have.
She researched the occupation and held information interviews with 2 people in the industry.
Through her research, Krista discovered many related occupations to investigate further. She found that most colleges offered certification programs but decided to choose the one that also offered work experience. She thought that would be a good way to put her training to work right away while she was learning her work-specific skills.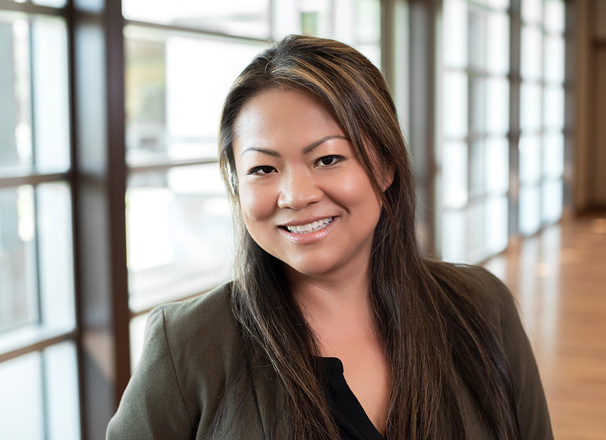 iStockphoto/SDI Productions
The credentials you earn through education or training prove you have a certain level of skill.
Employers want to see your credentials so they know you're competent at certain tasks. For example:
If you have a hairstylist certificate, employers can be sure you know hair-colouring techniques.
An education degree means you can do lesson planning and know the curriculum.
Gain experience
You can learn work-related skills from hands-on experience. This can include watching, listening, asking questions, or trying something new.
You can get hands-on experience at work, when you volunteer, and even when you travel. You can also get it from your life experiences. For example, fixing a motorbike with a friend can teach you some of the skills you need for a career as a mechanic.
You have been gaining experience and learning useful skills from the time you were very young. Your abilities and accomplishments have likely helped you develop skills you don't even know you have.
Jeremy has developed some bookkeeping skills by keeping track of his home-based business. He carefully gathers receipts and groups them by category: equipment, rent, supplies, sales, and so on. He uses a computer program to track income and expenses.
Jeremy has no formal training in bookkeeping. But he's developed the skills he needs to do the books for his business. On his resumé, he could say he has basic bookkeeping skills. But if he wanted a bookkeeping job in a big company, he would need a greater degree of skill.
iStock.com/Prostock-Studio
When can you claim a skill?
Skill levels are a matter of degree. How well you need to perform a particular skill depends on the situation.
You don't have to be an expert to claim you know how to do something.
What skills do you have?
You might be surprised to learn how many work-specific skills you already have. Take stock of the skills you've learned so far. Start by thinking about all the work-related tasks you've done. Then make a list of the skills you used for each task.
You can use this interactive worksheet to organize your list. When you complete the worksheet, think about the following questions:
What jobs have you done in the past? What tasks did you have to perform for each job? What skills did you use to do these tasks?

For example, if you've worked as a translator, you had to know at least two languages. You also needed good listening, writing, and computer skills.

What work-related training do you have? Do you have a diploma or other credential? What specific tasks did you learn during your training? What skills did you develop?

For example, can you read blueprints, or process dental X-rays?

Have you volunteered? If so, you'll have learned many skills.

For example, you might have created social media content for your community league. That means you have social media marketing skills.
For each skill on your list, ask yourself the questions reporters ask when they're writing a story: who, what, when, where, why, and how. Your answers will help you describe each skill you have.
If you had a summer job working in a clothing store, here are some of the questions you could ask:
Who were your customers? Who was your employer? Who did you work with every day?
What were your responsibilities? Did you have to close the store at the end of the day?
When did you work? Did your shift start early in the morning?
Where did you do your work? Were you always supervised?
Why did you do well at this job? Did you learn quickly? Did your supervisor give you extra responsibilities?
How did you convince your employer to train you to do new tasks?
Examples of tasks and work-specific skills
Here are some examples of tasks and the work-specific skills they involve.
Task: Repairing auto bodies
Work-specific skill(s) involved:
Use frame machines to straighten bent frames
Remove badly damaged sections of vehicles
Weld torn metal
Work out minor damage in panels, fenders, and trim
---
Task: Yard maintenance
Work-specific skill(s) involved:
Use a lawn mower
Use a weed whacker
Identify and dig weeds
Water and fertilize plants
It might take a bit of time to figure out your work-specific skills. The effort will pay off when your job search begins.
You'll continue to learn new work-specific skills as you move through your career. Keep a list of your skills on a master resumé and update it regularly.
What skills should you list on your resumé?
Prospective employers want to know how your skills match the skills they're looking for.
Here are some ways to find out what skills are needed for different types of jobs:
Check out the Traits & Skills section of an occupational profile.
Explore job postings from various job banks. There are lots of different ones.
Review the job descriptions for jobs you've had in the past.
Use a tool like LinkedIn's Career Explorer to look up job titles and occupations. This tool lets you compare the skills required for different jobs. It shows you the skills you already have for these jobs, and the skills you still need to build.
On your resumé, describe how the skills you have match the skills needed for the job. Outline the tasks you did in your various jobs and volunteer positions. Identify the skills you needed to perform these tasks. And explain how your skills helped you achieve positive results.