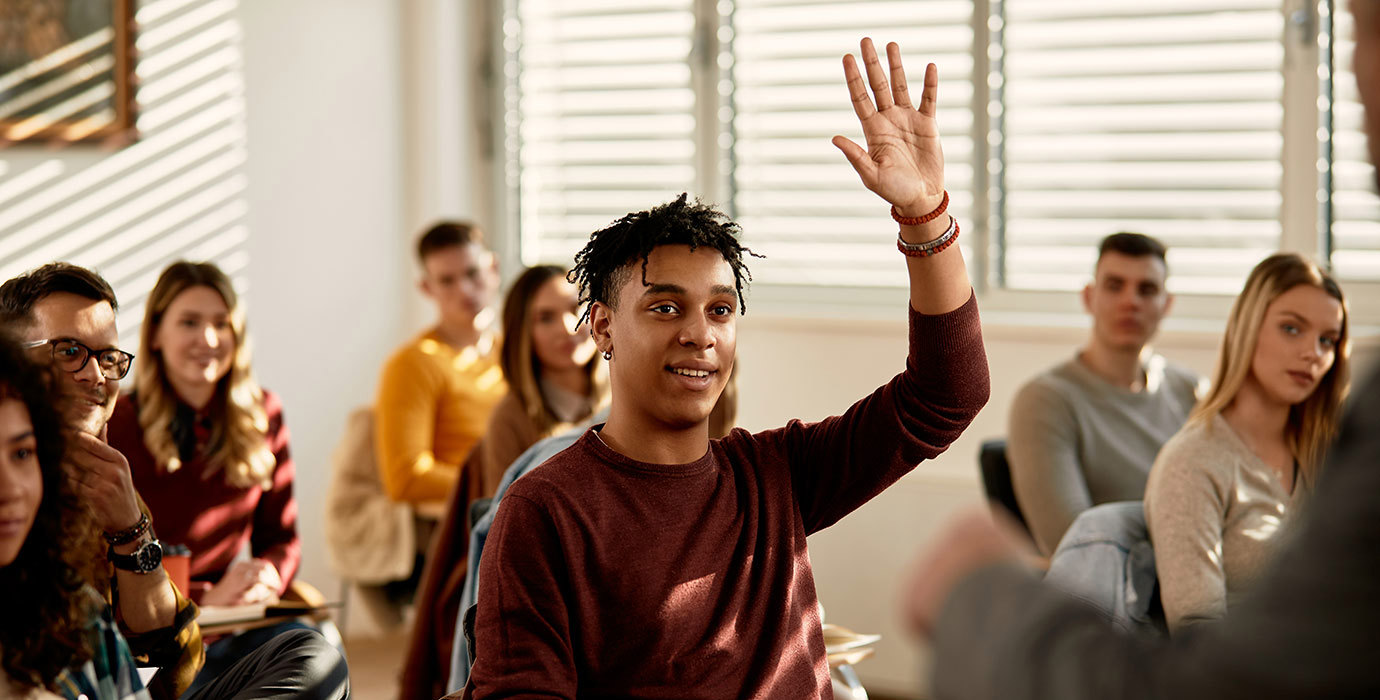 You're learning technical and other work-related skills in class every day. You're also expected to know how to conduct yourself – how to behave and act so that you respect others, are a good team member, have a good attitude, and create a positive environment for everyone.
Students who lose their post-secondary funding often do so not because of the marks they're getting, but because they haven't followed their school's conduct guidelines. If your school doesn't have specific guidelines, there are still general behaviours everyone needs to follow. They focus on things like:
Employers want the same
Employers have the same expectations – they're looking for employees with a professional and positive attitude. These can actually be deciding factors for whether you get the job. Potential employers will often ask your instructors and student advisors about how you conduct yourself and relate to others in class, because these things help predict your success at work.
What to focus on
If you take the time to learn about the different expectations and use them every day, you'll have a better chance of success at school and in the career you're working toward.
Personal management
These statements describe the personal conduct that will help you do well at school. Do they reflect your behaviour?
I accept and respect that people are different. I interact with students, instructors in a professional way.
I dress appropriately for school. I wear the same type of clothes I would wear to a job or work-placement interview. If my school has a dress code, I follow it.
I try my best to leave my family and personal issues at home. I have childcare and back-up childcare.
I arrange my schedule to arrive at school well rested and ready to learn.
I know swearing, vulgar language and inappropriate humour don't belong in the classroom, workplace, or any other public setting.
I know if I come to school under the influence of drugs or alcohol, I'll be asked to leave and may be expelled from the program.
I know using school computers to access inappropriate websites usually results in disciplinary action.
I take responsibility for my attitude. I realize how I sit, what I say and how I look says a lot about my attitude. I know my positive attitude will affect other students.
Respecting diversity
Throughout your life you'll interact with people who have diverse backgrounds and social values. Which of the following statements describes you?
I'm aware that it's important to treat everyone with respect, regardless of age, gender, status, or position.
I accept that everyone has different life experiences. The other students in my classes may live, think, talk, and act in ways very different from mine.
I avoid language and jokes that that put down a particular group of people.
I let other people express opinions I don't share, without debating or arguing with them. This doesn't mean I agree with their opinions. It just means I respect their right to have them.
I know I don't have to like someone to learn from them or work with them.
In the classroom
Whether you're in class or at work, the expectations are much the same. You need to work effectively in the same place, with the same people, every day. Taking responsibility for yourself and respecting others can make your time at school more enjoyable. Many also apply to doing well in a workplace.
I go to all my classes. If I have to be absent, I let my instructor know, and I catch up on the work I missed.
I get to class on time, I have my work completed and I'm ready to contribute.
I don't interrupt others or talk while someone else is speaking.
I don't take more than my share of the instructor's time or attention. If I need more help and the rest of the class is ready to move on, I make an appointment to meet with the instructor outside of class.
I pay attention, focus on my work, and talk to my classmates after, not during, class. This shows respect for my instructor, other students, and guests in the classroom.
Unless the instructor assigns a group project, I know most work is done individually. I know that if I help classmates during exams and tests, I will be disciplined and may even be expelled.
When we do group work, I'm open to different opinions, I support my team members, and contribute my share of the work.
If the instructor allows food and drinks in the class, I eat quietly and clean up after myself.
I keep my cell phone off in class. If I need it on in case of an emergency, such as a sick child, I let my instructor know. I put it on silent or vibrate and leave the room to talk calls or to text.
I know gossip and being rude have no place in class, or at work.
Do any of the statements above surprise you? Are you using these approaches at school? If not, take some time to think about how you can start to make them part of your every-day school life.
Getting along with instructors
The way you interact with your instructors is similar to what your employer will expect from you.
Instructors and students often address each other by their first names. This isn't a sign of disrespect. It reflects the informal nature of Canadian society.
I choose to learn from my instructors, regardless of their age, gender, personality, background, or appearance.
I find out whether my instructors prefer to be contacted after class, in their office, by phone, or by email. When I call or meet with an instructor, I'm organized and prepared to ask questions or discuss assignments.
I'm professional. I submit my best work, complete, and on time. I know it's the instructor's job to give me feedback and mark me fairly. I accept constructive criticism and learn how to improve.
I take responsibility for my own learning. For example, if a class bores me, I can ask my instructor outside of class time to help me understand why the content is important and how it's relevant to the course and to my goals.
I don't expect my instructors to help me with my personal problems. When I need help with a personal issue, I find out about the services available at my school and in the community.
All of these behaviours are an important part of doing well at school, when you start your job search, and as your move up in your career. They'll benefit your personal relationships and your social life. And using them will likely make you feel better about yourself.