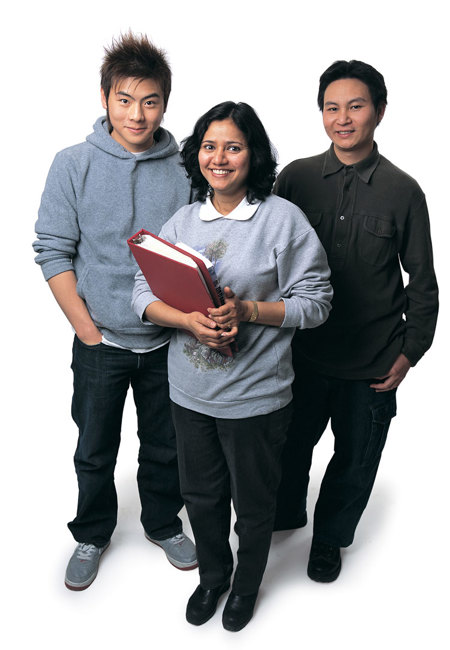 As a post-secondary student, you may be thinking about your job prospects after you graduate. Use these suggestions to prepare for the workforce.
Here are some suggestions for improving your odds of landing the job you want.
Update your career plan
Now is the time to revisit your career plan. Think about what was important to you in the past. What might be important in the future? Career planning is a continuous process. At every stage of your life, you want to make sure your plans match your priorities.
If you haven't started a career plan, go to CAREERinsite. This online career-planning tool will help you align your life and work with your skills, interests and dreams.
Identify your existing skills
When you apply for a job, employers look at your skills. They want to see if you are a match for a position with their company. They will look at the specific skills you acquired at school and your essential workplace skills.
Many essential workplace skills are transferable between jobs. These employability skills include:
making decisions
communicating effectively
working well alone or with others
using computers
Try growing these essential skills in your courses, part-time work and volunteer activities.
Understand the labour market
The labour market changes constantly in response to supply and demand. It is influenced by local and global changes in population, technology and the economy.
You can benefit if you understand the labour market for your chosen career.
Use these online resources to find labour market information while still in school:
OCCinfo has information about more than 550 occupations in Alberta. You can also learn about short-term employment forecasts.
The Canadian Occupational Projection System has forecasts for the Canadian labour market. These can help you understand national trends.
The Government of Canada's Explore careers by outlooks has 2-year forecasts by occupation for the entire country. Occupation search results are organized by province and city.
Consult multiple sources before you make a decision based on labour market forecasts. Remember to check the dates of the forecasts to see if they are current.
You may still have career planning and labour market questions. For answers, contact the Alberta Supports Contact Centre toll-free in Alberta 1-877-644-9992.
Develop your workplace experience and skills now
You need to pay for your education. That may mean you have to work part-time or during the summer. You may also be involved with volunteer activities on campus. You can further your career when these experiences help you build the skills you'll need in the workforce.
Try these suggestions.
Volunteer. Volunteer with local charities or get involved with student groups on campus. These activities can help to grow your employability skills. For instance, when you help organize a campus event, you develop time-management and problem-solving skills. A leadership role can help you with teamwork and leadership. And of course, volunteer experience will look good on your resumé.
Career Fairs. Attend career fairs to make industry contacts. You will learn about the skills, experience and qualities employers want. You may be able to conduct informal interviews with businesses you meet. And you may also find out about upcoming job openings. Look for a career fair near you.
Campus Career Services. Connect with your campus career services office. You can get help writing your resumé, planning your career or finding a job.
Networking. Look for campus groups related to your career that provide chances to network. You can meet others in your field who may be able to help you with your career.
Interviews. Contact companies you might be interested in working for. You can set up information interviews. They are a great way to show your interest and learn more about how the company works. They may also help when you later apply for a job.
Study on the job. Look into co-op options within your program. You can gain valuable experience in your field of study. You can also earn credits toward your education.
Scholarships. Consider applying for scholarships or honours programs. They will help you stand out from other applicants when you apply for a job. Scholarships will also help you pay for your education.
Part-time work or self-employment. A temporary or part-time job in a field related to your chosen career is a great way to gain experience. Use a job bank to look for work. If you have skills that are in demand, consider starting your own business.
If you need help finding occupations related to your field of study, visit OCCinfo. Use the search filter to select your general field of study and find related occupational profiles.
Plan now
It's important to plan ahead for your career while you are still in post-secondary school. When you learn about the labour market, you are better prepared to make informed choices. By seeking out ways to acquire the skills and experiences you'll need, you'll be better prepared for the workplace. Take a few small steps now, and you can start planning for a smooth transition into a job after graduation.