Money 101: Budgeting Basics for Further Education is written for high school students and those already engaged in post-secondary studies. It provides information and tips about basic money management and how to finance post-secondary education.
Intended Audience: Teachers/Counsellors,Parents,Youth
Maximum Order Quantity: 300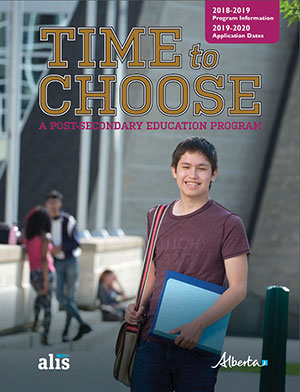 Get up-to-date details about post-secondary options, programs, schools, application deadlines, student funding, transfer credits and more.
Intended Audience: Teachers/Counsellors,Parents,Youth
Maximum Order Quantity: 500