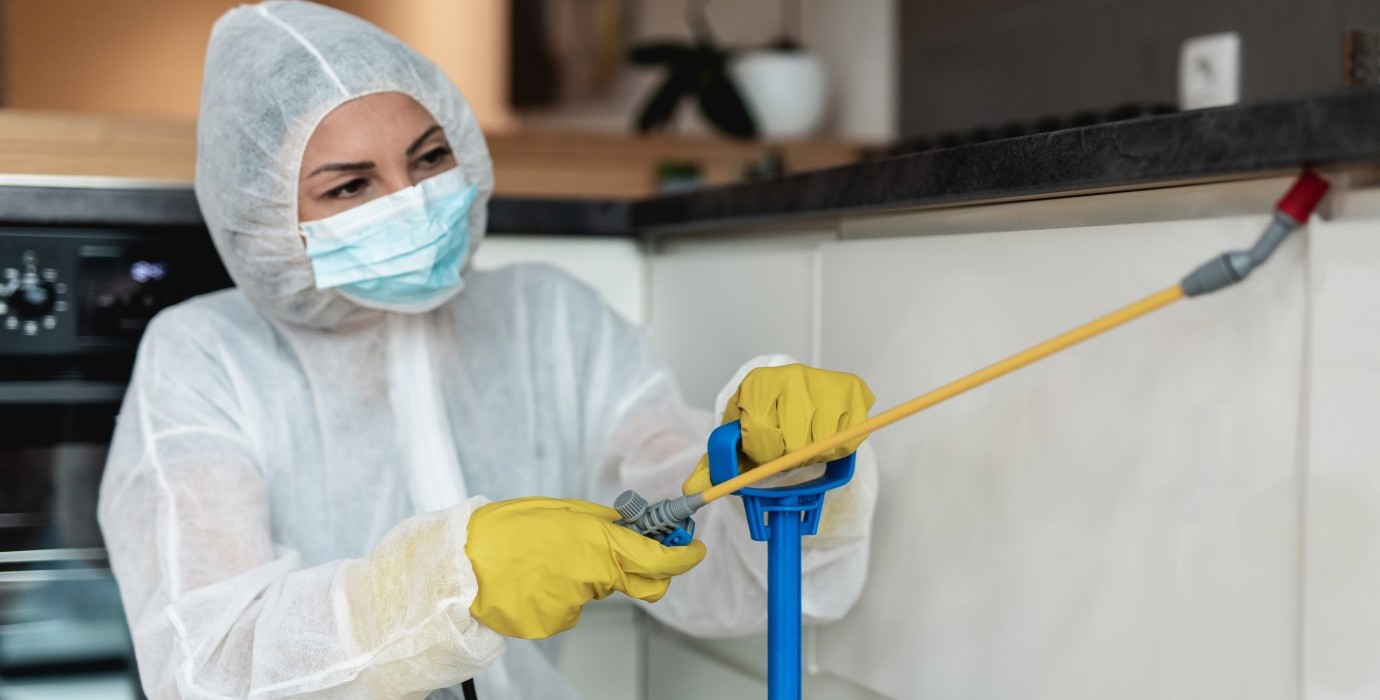 These jobs are best for people who like to make sure things are safe. For example, they protect things from fire and damage. They may protect people from danger. People in these jobs work indoors or outdoors.
Here is a list of jobs where you protect things or people:
Security guards work in offices, stores, apartment buildings, airports, hospitals, and other places. They check the inside and outside of buildings. They watch out for problems. For example, a person may try to steal something. This is an Easy Reading job profile.
Pest control operators remove or kill pests. For example, insects, mice, and some birds. Pest control operators work in and around buildings. For example, homes, restaurants, and stores.
Professional investigators collect evidence (information). People or companies hire them. For example, a lawyer or an insurance company may hire a professional investigator.
Wildland firefighters put out grass fires, bush fires, and forest fires. These firefighters often have to go to remote places. Remote places are far from towns. 
If you think you might like a job where you protect things or people, continue reading. You'll learn more about what it's like to work these jobs.
Complete the following exercises to learn more about jobs where you protect things or people. 
What will you do next?
Now you have 2 choices. 
1. You can read about other types of jobs
There are 7 other types of jobs to explore:
What other types of jobs interest you? It's good to have a few job choices. Review your check marks on the What Do You Like to Do? exercise. Did you choose other types of jobs? You can read about those jobs. You can also ask your career advisor or tutor to help you choose another type of job.
2. Make some job choices
You have made a list of job choices from the types of jobs that interest you. You are ready for the next step. Now read Narrow Down Your Job Choices. It has exercises to help you find the jobs that are best for you. You'll also learn how to find more information on your top job choices.