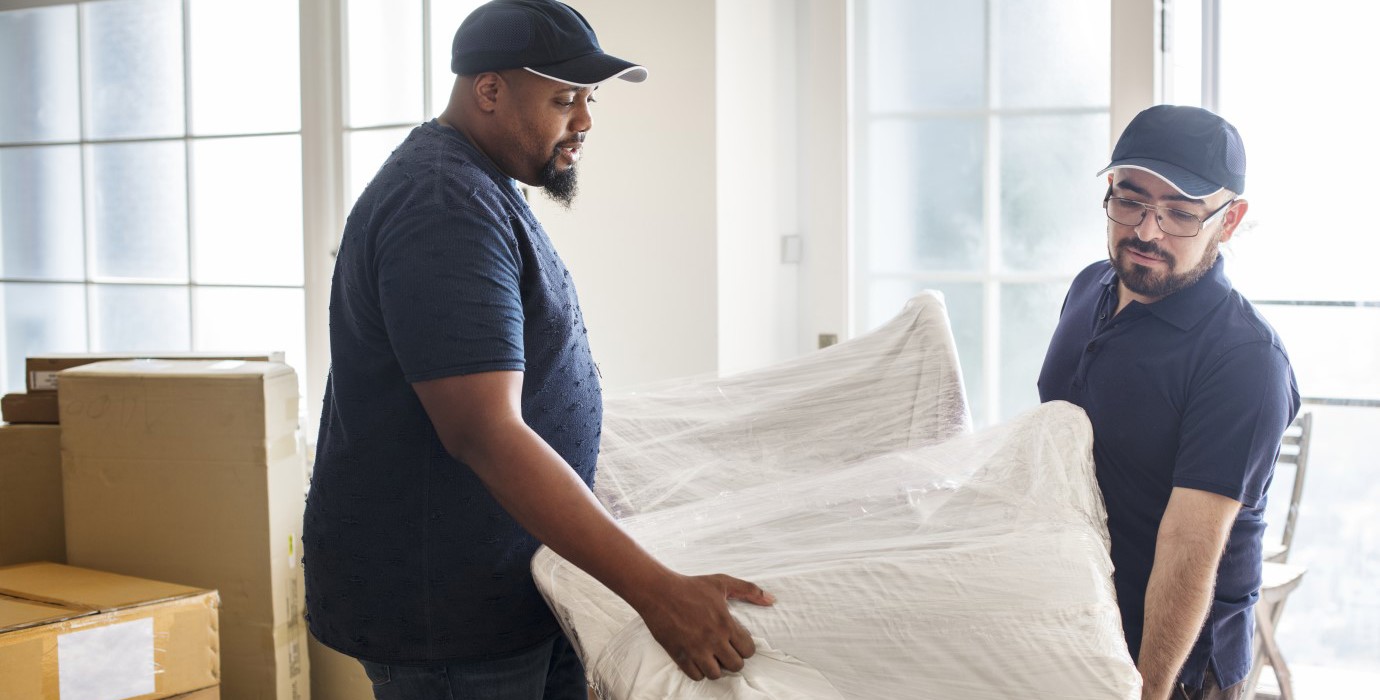 These jobs are best for people who like to drive a lot. For example, they drive cars and trucks. They operate large equipment. Drivers can find addresses and read maps. Movers often move furniture or large equipment.
Here is a list of jobs where you drive or move things:
Furniture movers move furniture, office supplies, and equipment. They move things from place to place. For example, from homes, offices, and storage buildings. This is an Easy Reading job profile.
Heavy equipment operators use machines to move dirt, materials, and equipment. For example, heavy equipment operators use bulldozers, backhoes, front-end loaders, and power shovels. This is an Easy Reading job profile.
Truck drivers drive trucks and tractor-trailers. They deliver things. Some truck drivers drive in their local area. Other truck drivers drive long distances. This is an Easy Reading job profile.
Baggage handlers work at airports. They load and unload suitcases on planes.
Bus drivers drive buses. For example, school buses or transit buses. Bus drivers usually drive the same route every day. They often answer questions or give information to people.
Chauffeurs often drive limos (large, fancy cars). Chauffeurs take people from place to place. Chauffeurs usually work for a limo company.
Couriers pick up and deliver letters or packages. They drive a car or van. Some couriers may ride a bike. They have to fill out forms.
Crane and hoisting equipment operators operate hoist and swing equipment. They move machines, materials, and other large objects.
Taxi drivers often work for a taxi company. They pick up and drop off passengers. Taxi drivers must find many different addresses quickly.
Warehouse workers work with many kinds of materials. They prepare customers' orders. They pack and ship orders. Some orders come to the warehouse. Warehouse workers check these orders.
If you think you might like a job where you clean things, continue reading. You'll learn more about what it's like to work these jobs.
Complete the following exercises to learn more about jobs where you drive or move things. 
What will you do next?
Now you have 2 choices. 
1. You can read about other types of jobs
There are 7 other types of jobs to explore:
What other types of jobs interest you? It's good to have a few job choices. Review your check marks on the What Do You Like to Do? exercise. Did you choose other types of jobs? You can read about those jobs. You can also ask your career advisor or tutor to help you choose another type of job.
2. Make some job choices
You have made a list of job choices from the types of jobs that interest you. You are ready for the next step. Now read Narrow Down Your Job Choices. It has exercises to help you find the jobs that are best for you. You'll also learn how to find more information on your top job choices.