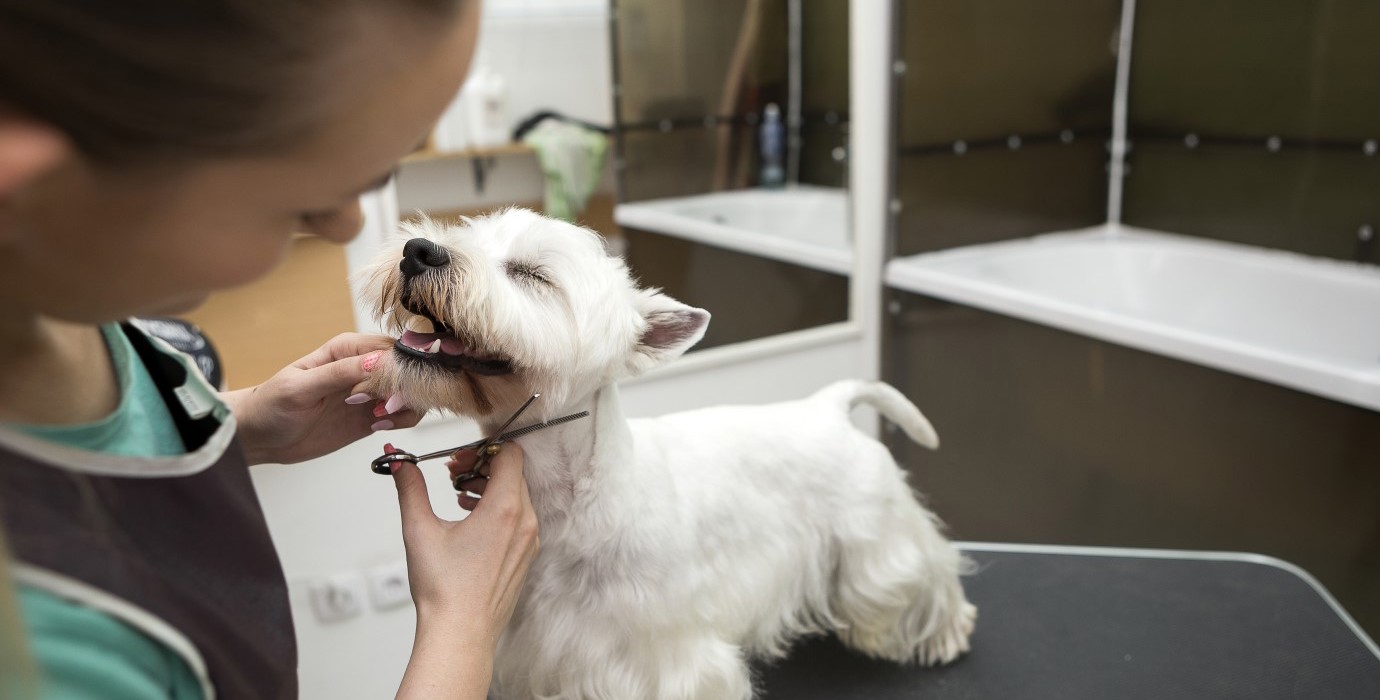 These jobs are best for people who like to work with plants or animals. They plant flowers and trees. They take care of animals. For example, pets or farm animals. They might take care of insects. For example, bees.
Here is a list of jobs where you work with living things:
Landscape gardeners work on gardens and yards. They make plans for gardens. Their work is seasonal. For example, they usually work in spring, summer, and fall. They don't usually work in winter. They work outdoors. This is an Easy Reading job profile.
Pet groomers shampoo and clip dogs, cats, and other pets. They make animals look good and feel good. Pet groomers work in grooming businesses, vet clinics, large pet stores, or kennels. This is an Easy Reading job profile.
Animal care attendants work in animal shelters, pet shops, vet clinics, and other places. They take care of animals. For example, animal care attendants feed and clean the animals. Attendants clean the cages. They take dogs for walks.
Arborists work with trees. They plant trees. They trim or remove trees. They work on  trees with diseases.
Beekeepers keep bee hives. Beekeepers collect the honey. They sell honey, beeswax, and bees.
Farm workers take care of farm animals. For example, they feed and milk cows. They feed poultry (chicken, ducks, and turkeys). They operate farm equipment. They repair farm buildings. They help plant and harvest crops.
Market gardeners grow fruit, vegetables, and herbs. They often sell them at farmers markets. Some market gardeners make products to sell. For example, jams or pickles.
Swine technicians take care of pigs. They feed the pigs. They make sure the pigs are healthy. They clean the pig barns. They get the pigs ready to sell.
If you think you might like a job where you work with living things, continue reading. You'll learn more about what it's like to work these jobs.
Complete the following exercises to learn more about jobs where you work with living things. 
What will you do next?
Now you have 2 choices. 
1. You can read about other types of jobs
There are 7 other types of jobs to explore:
What other types of jobs interest you? It's good to have a few job choices. Review your check marks on the What Do You Like to Do? exercise. Did you choose other types of jobs? You can read about those jobs. You can also ask your career advisor or tutor to help you choose another type of job.
2. Make some job choices
You have made a list of job choices from the types of jobs that interest you. You are ready for the next step. Now read Narrow Down Your Job Choices. It has exercises to help you find the jobs that are best for you. You'll also learn how to find more information on your top job choices.