Until quite recently, most people expected to work a traditional 40-hour work week. These days, you have a lot more flexibility in how, when, and where you want to work.
You may have one employer or several, or you may be your own employer. You might work 3 days this week and 6 days next week. You might combine part-time employment with part-time self-employment.
For the growing number of people who are looking for less conventional work styles, this is great news. You have options that can help you shape where, when, and how you work to find good work-life balance that fits personal or family needs. Shaking up the 9-to-5 routine is a choice more and more people are considering.
Choosing to work as an employee
As an employee, you work under the direction of an employer in exchange for a paycheque. You might work full time, part time, or on and off.
Working a full-time job
When you work more than 30 hours a week for a single employer and you are on that employer's payroll, you have a full-time job. A full-time job can take a number of forms:
You may work a traditional 8-hour day, 5 days a week.
If you do shift work, you may work 3 or 4 10-hour shifts or 3 12-hour shifts, followed by 3 or 4 days off.
Flextime is becoming a popular option for full-time employees. This can mean varying your daily start and end times, although you might need to work during certain "core" hours. Or you might vary your work days and hours over a week or a month, as long as you work a required number of hours. Most often with flextime, an employer presents 1 or more options that fit their workplace. The employee then chooses the option that fits their needs.
Remote work is another option. Advances in technology have untied some jobs from the employer's work site. You might be able to work remotely from a different location, usually your home. You may save on travel time and costs and have a more flexible schedule. But you might also have more distractions, such as roommates, children, or pets, and you might miss contact with co-workers. Some full-time employees work in the office part of the week and from home for the rest of the week. This is called hybrid work.
It's Friday at 5 p.m., and George's office co-workers are all heading home or out for fun. But George is off to the custom lumber store where he now works Friday nights and Saturdays. When he saw their "help wanted" ad last winter, the 58-year-old knew he had to apply.
As an amateur carver, George knew he could learn more about woodworking and perhaps develop contacts to help sell the items he was creating. People don't understand why he would work a part-time job on top of a full-time job that pays well. But George figures he's sliding into retirement with a polished plan.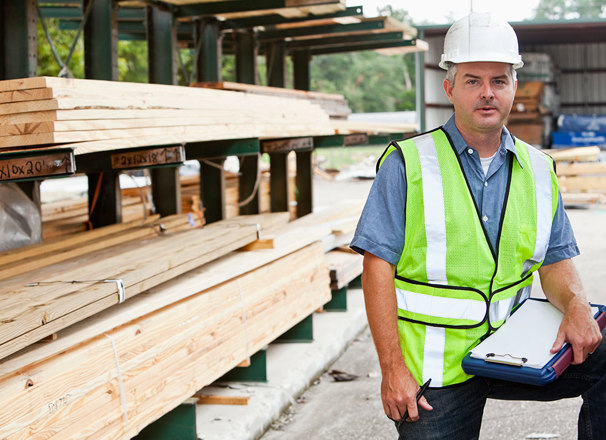 Working part time
If you work fewer than 30 hours a week for a single employer and you are on that employer's payroll, you have a part-time job.
A part-time job gives you flexibility for needs such as child care and may improve work-life balance. However, there are important things to consider. Fewer hours may slow your progress toward seniority, lessen your chances for promotion, or increase the time between pay raises. Part-time work may also reduce your contributions to a pension plan, eliminate paid sick days and vacation time, or limit your access to benefits.
Part-time jobs can take different forms:
Job sharing is a version of part-time work. That's when 2 or more co-workers share the duties, salary, and benefits of 1 job for 1 employer. Job sharing works when you and your job sharers have similar working styles and excellent communication skills to make sure you handle all the tasks on schedule and consistently.
If you have 2 or more part-time jobs or a part-time job combined with part-time self-employment, they may add up to full-time work. This approach, sometimes called multi-tracking, can allow you to combine a stable part-time job with other work that lets you pursue your interests.
Working on a temporary, casual, or seasonal basis
While full- and part-time work are common, there are other ways your employment can be structured:
Temporary work, sometimes called "temping," involves short-term positions, either full time or part time, often through an employment agency. Temping might allow you to meet and network with a lot of people, try out different workplaces, and learn a range of skills. If you do well at a temp assignment, the employer might offer you a permanent job.
On the downside, temporary work might not allow time to develop a sense of belonging. Or if you've filled in for a longer time, such as a maternity leave, you may have to leave just as you begin to feel settled in. Temp work might offer few benefits and pay a set wage. And because the temp agency can replace you, you may have little room to negotiate.
Casual or on-call work involves working only when the job is required for a short period of time. An example is when you cover for an employee (full time or part time) who is temporarily away from work. You may be called in for only a few hours and be needed for as little as a day. Examples of casual work include substitute teachers and locum doctors.
This type of work may help you keep your skills current and supplement your income while taking a leave to care for young children or an elderly relative. Or it may help you ease back into work after a long absence, such as to travel, upgrade your education, or manage an illness.
Casual or on-call work can be just the right choice in some situations. However, uncertain hours and income can conflict with other obligations and pose financial problems. And working in short stints may make it hard to finish projects or get to know people.
Seasonal work involves long, steady hours, but work may only be available for part of the year. Examples include working as a landscape horticulturist, golf pro, or coach of seasonal sports. When the work is available, you may work more than full time. Work can be related to special events such as judging a dance festival or refereeing a sports tournament.
If your seasonal work is on a regular schedule and you budget your earnings well, this type of work can allow you to pursue an interest that does not pay as well—or at all—during the off-season. For example, you might study, travel, or build an artistic side to your career. But if you do not get enough work during the season, or you're laid off before you expected, or you do not budget well, it can cause financial problems.
Choosing self-employment
As someone who is self-employed, you're not on an employer's payroll. Instead, you're in charge of making sure the money keeps coming in from your clients.
Types of self-employment
Self-employment takes many forms. For instance, you can be a:
Pros and cons of self-employment
A major advantage of self-employment is that you can plan and set the times of your workday and the days of your work week. If family responsibilities or learning opportunities come up, you can take time off or rearrange your schedule. Once you're established, you can have control over the type of work you do and the clients you work with.
On the other hand, you will likely spend many hours finding clients and becoming established. In the long term, those hours may lead to a better income and work-life balance. But in the short term, you'll work many hours without pay—and when you consider unpaid hours, you may work much more than full time.
As a self-employed person, you might have to spend time, effort, and money to learn business skills you might not otherwise need to learn, such as social media marketing or bookkeeping. Depending on your personality and interests, you might find this empowering—or a nuisance.
Find the work options that are right for you
As changes shape the work world, you may be able to tap into new opportunities.
Some people combine different types of work, clocking in at a full-time job during the week while selling home-crafted products after hours. Or they use different skills or passions to develop multiple sources of income. For example, a person who loves animals and music might develop 2 income streams, such as pet grooming and piano tuning.
Expanding the way you think about work can increase your chances for creating balance and finding success in all aspects of your life.